A-levels and FSC are both different Fields of Educational Measures. In this article, the candidate will be able to understand about both the Educational Systems. Both the systems are very well renowned in Pakistan because of their Trending Nature. The Main Question Arises Which is Better A levels or FSC For Students Educational systems in Pakistan are drifting vastly and due to this increase in education people are having difficulties in understanding their Course Selection.
Which is Better A levels or FSC intermediate For Students?
A level stands for Advanced Levels. This level is the best choice after studying Ordinary Levels. Though A level is much more difficult as compared to intermediate programs because of its Tough educational Nature. The candidates find it very hard to study A level which is the main reason they choose intermediate as their further education in their career. Sometimes most of the students choose A level because it is more eligible globally as compared to the faculty of science.
A levels or FSC For Students – FSC Intermediate Education: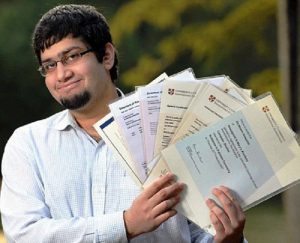 This Education system is a most common field in Pakistan due to the reliability of it. Those students who have done matriculation in their previous fields are mostly the ones that choose intermediate after. FSC is the national Educational System of Pakistan and is only recognized in Pakistan. FSC is issued by the local Boards of Secondary Education in Pakistan (BISE). The career counseling in Faculty of science remains within the Pakistan Country Premises.
Advantages of A levels:
There are many Advantages of A levels in Pakistan but the Main advantages of A Levels are listed below:
A level's Educational system is Proposed by Cambridge International Examination(CIE)
A level can be used internationally without any Rejection.
The Syllabus which is taught in Advanced level is from an International Criterion. This is the main reason this Degree is recognized around the globe.
Those students who want to improve their grades in Advanced level's examination are in the right spot because Advanced level examinations are held twice in a Year.
In this Field, Students have to study only those Subjects that will give benefit in their future.
Universities easily accept Advanced level students.
Benefits of FSc:
Inter mediate has lots of benefits for its candidates in the Pakistani Environment. The Benefits are:
Intermediate is not much expensive as compared to A level's in Pakistan
It is easy in its methods and also holds easy subjects in Distinction of A level's
After the result of O level's if a candidate cannot get admission in Advanced level then he/she has hope. Intermediate is the Field which hold a persons hand when he/she are in Depression
The Students of O level sometimes are fed up of the same Routine of education so they want to experience a change. FSC is the Course which can provide that changing Experience for its Candidates.
Inter is Good news for those who want to become a doctor in the future.

MCAT

is seemed much easier after the completion of Pre medical as compared to Advanced Levels. Students of Inter are considered more often to succeed the MCAT test.
If a Candidate can afford A level's after O level's financially and he thinks that he is able to move Smoothly in A level's. Then he should Probably choose Advanced because of its International Privilege others can Go for FSC.
Also See: