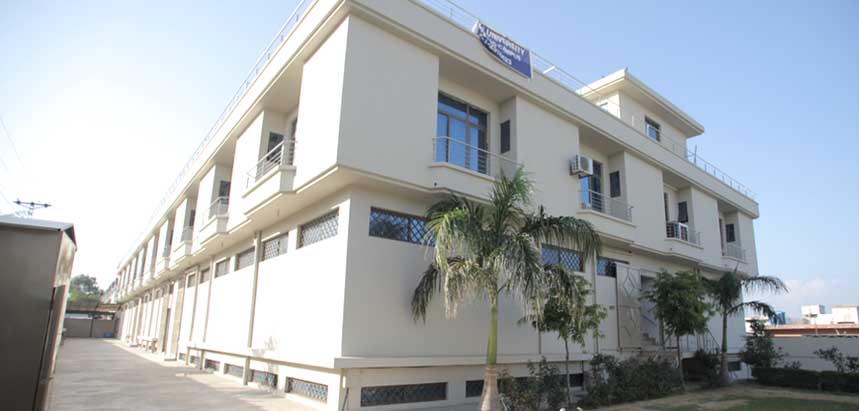 Abasyn University Islamabad founded in December 2007. One the distinguish university from others. This campus has approved by the governor of KPK and in the vicinity of HEC. Campus suggested by the name of Islamabad Campus.  University is W rank category university.
Important 2022 Admission Date for Graduate & Undergraduate Programs
Last Date of Form Submission 14th August
Apply On-line through official webpage of University.
Admission:
A common advertisements is offered by th AU Islamabad in the papers, for registration in several courses of studies. All applications for entrance will be approved on approved forms and shall have attested photocopies of all the earlier attained Degrees/Certificates/DMCs and also domicile certificate and any other docs mentioned in application form affixed to the Prospectus.
An candidate who is carried out in Government/Autonomous/Semi-Autonomous/Corporate bodies or firms, etc will be essential to acquire essential departmental authorization for registration in the AU Islamabad. The entrance committee of the individual department will study the application forms.
Click Here to Get On-line Admission
An entitled applicant will have to seem for the test and /or interview at the particular time and date. The objective of the test is to get ready a list of these applicants who meet the conditions of eligibility. A list of provisionally decided on applicants, relating to the number of seats and allocation for various categories previously sanctioned, will be inserted on the detect board and web page of the AU Islamabad. All decided on applicants are up to date by way of mail on their details. The prominent details about the entrance methods are as follows:
Admissions for 4-yaers Undergraduate Degree Program (BS) and the on-going MA/MSc shall be created for all Semester only.
Admission to BS 4-years, Master 2-years, M. Phil & MS will be publicized within 1 week of the announcement of Intermediate, Bachelor and Master Examinations results respectively and the procedure shall be finished within 1 month earlier to beginning of Semester.
If the number of students admitted in program is below 10, the admission may be considered as terminated.
The eligibility conditions for several programs of studies are offered in the Prospectus of several programs.
Contact Us:
Address: No. 210, Street# 6, I-9/2 Islamabad
Phone: +92(0)51 8438320-21-22 Ext: 100, 101, 102
Cell: +92(0)300-9189006
Fax: +92(0)51-8438325
Email: [email protected]
Thanks for visiting our site which is compatible of Universities Admissions and details. AU one of the best universities in Islamabad.
Official Site: Abasyn University Islamabad
Founded: 2007
Type: Public