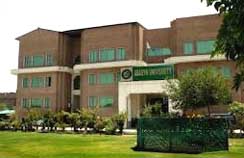 About:
Abasyn University Peshawar offered good and quality education to the students. That each and every student has came with new motive and aim. Abasyn University Peshawar make easy way and successful way for each student according to the aspiration of the goal.
Important Admission Date for Department of Computing & Technology, Department of Education, Department of Engineering, Department of Life Sciences, Department of Pharmacy
Last Date of Form Submission 21 September 2022
Admission:
Duration of Academic Degrees:
The majority of of the bachelor degree programs contain 4 year. On the other hand, there are specific programs which are carried out in 2 year for example Bachelor of Commerce (BCom), and associate degrees.
Students are envisioned to finished their education within a chosen span of time for the degree they are enrolled for. For fulltime Bachelor students, the regular time essential to finished their degree program is four (4) years and the optimum period permitted by the academics council. Master degree students are estimated to finished their degree conditions within 1 and half to 3 and half years. A regular time-span of Master degree will be 1-1/2 to 2 years.
Fee Structure:
Admission Fee Once Rs10000/-
Degree Fee Once Rs 6000/-
Convocation Fee Once Rs 3000/-
Provisional Certificate Once Rs 500/-
Official Transcript Once Rs 500/-
Examination Fee Per Semester Rs 2000/-
Extra Activity Fee Per Semester Rs 500/-
Interim Transcript Per Semester Rs 300/-
Tuition Fee Per Semester Fee varies from program to program
Contact Us:
Address: Abasyn University, Ring Road (Charsadda Link) Peshawar,
Phone:+92(0)91-2247264, +92(0)91-2582835, +92(0)323-9555847
Email:[email protected]
Fax: +92(0)91-2248675
Thanks for visiting our site which is compatible of Universities Admissions and details. We provide the best information about Abasyn University Peshawar Admission 2022.
Official Site: Abasyn University Peshawar
Type: Public