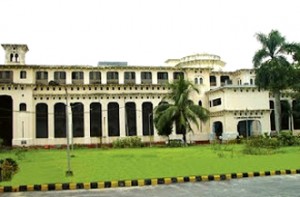 Bangladesh University of Professionals (BUP) was founded on 05 June 2008 and came into becoming as 30th public university. This is a distinctive public institute, both for the civil and military specialists which upholds the saying "EXCELLENCE THROUGH KNOWLEDGE". The BUP  is envisaged to expand as a current centre of superiority for investigation and development in the discipline of countrywide security, technology and contemporary science to achieve the preferred human resources development of the country.
Bangladesh University of Professionals Admission 2022-23 Last date
Application Period : 01-9-2022 – 09-10-2022
Publication of List of Eligible Candidates : 12-10-2022
Date, Time & Venue of Written Test : 24-10-2022 at 9:30 a.m. at Adamjee Cantt College, Dhaka Cantonment
Publication of Written Test Result : 12-11-2022 (Both in Bangladesh University of Professionals official website and notice board)
Viva-voce/Interview Schedule : Will be notified with the written test result
Final Result will be Publish : 03-12-2022
Admission begin From : 07-12-2022
Class Start From : 04-01-2022
Academic program
The university has 5 faculties are:
Security and
Strategic Studies
Technical Studies
Medical Studies and
General Studies.
Affiliates
There are 9 institutions (formerly run by the Bangladesh Military) that are affiliated with BUP. These institutions include:
National Defence College (NDC)
Defence Services Command & Staff College (DSCSC)
Military Institute of Science and Technology (MIST)
Armed Forces Medical College (AFMC)
Armed Forces Institute of Pathology (AFIP)
Armed Forces Medical Institute (AFMI)
Bangladesh Military Academy (BMA)
Bangladesh Naval Academy (BNA) and
Bangladesh Air Force Academy (BAFA).
Thanks for visiting our site which is compatible of Universities Admissions and details. We provide the best information about BUP Admission 2022.
Official Website:  www.bup.edu.bd
Founded: 2008
Type: Public