Every year Bannu Medical College Admission announce in the month of June/July. The ex – Chief Minister of Khyber Pakhtunkhwa Pakistan Akram Khan Durrani (2002-2007) went on the gumption of organization of College in Bannu District and Health Department of Pakistan written the notification (No. SO-ІVІ2-36) of institution of college on 31 August 2006 and the inauguration was placed on 18-12-2006. Each and every year 100 students are register. The short lived creating of College is positioned City.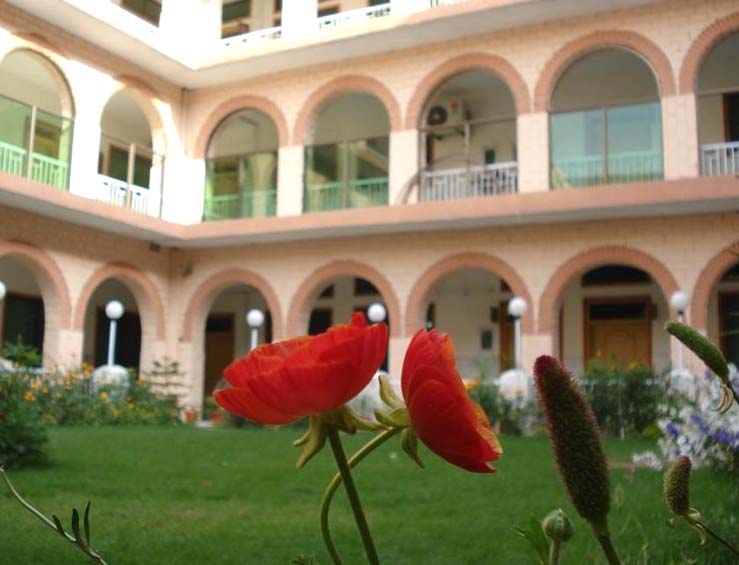 Bannu medical college commonly known as BMC is a Public sector medical college located in Bannu KPK. The college was established in 2006 by the former chief minister of KPK. The Bannu Medical College enrolls 100 students in MBBS program every year. The permanent building of institute is under construction and temporary building is in Bannu city.
Bannu Medical College Admission 2022 MBBS, BDS
The college is offering degree by under the umbrella of Khyber Medical University KPK. The college is recognized by PMDC in 2011, which is regulating body of medical institutions. BMC is also listed in International directory of Medical Colleges. The library of the institute has more than 6000 books on various subjects of medical.
The college has plans of starting post graduate degrees in Biochemistry, Physiology, Pathology and Community Medicine, along with UG degree program in allied health sciences and construction of forensic molecular lab.
Important Admission Date for MBBS/BDS 2022
(New dates for 2022 are upcoming)
Admission Start from 14-07
Last Date of Online Registration 08-08
Entry Test should be held on 17-08-2018 at 09:00 AM
Departments:
BMC has 2 main faculties that have many further departments. All these departments offer various subjects in the degree of medicine and surgery. The details of the department is
Basic Sciences Departments:
Anatomy
Physiology
Biochemistry
Pharmacology and therapeutics
Pathology and microbiology
Preventive medicine
Forensic medicine and toxicology
Clinical sciences Departments:
Medicine (including neurology, pulmonology, cardiology, gastroenterology and nephrology)
Surgery
Otolaryngology
Ophthalmology
Orthopaedic surgery
Obstetrics and Gynaecology
Paediatrics
Psychiatry
Radiology
Radiation oncology
Urology
Dermatology
Anaesthesiology
There are also some other departments like Pak studies, Islamic Education and Audio visual that helps the teachers and researchers in their research.
Degrees Offered:
BMC the offers bachelor of medicine and bachelor of surgery (MBBS) degree. It is a 5 years of academic study program. The degree is offered in affiliation with KMU and the curriculum is recognized by PMDC. BMC provide friendly teaching environment for both teachers and students. BMC enrolls 100 students for MBBS degree every year
Teaching hospitals:
The College has 3 hospitals attached with it as teaching hospitals where the students can perform their clinical practice. These teaching hospitals are
Khalifa Gull Nawaz Hospital
District Headquarter Hospital
Women and Children's Hospital
Khalifah gull Nawaz is newly constructed health center in bannu the with state of the art health facilities. It comprises of 600 beds. The construction of Khalifah gull Nawaz hospital was completed in 2010 and in the same, year it was opened for health services. District Headquarter hospital is also attach with BMC as a teaching hospital. It is 244 bedded medical center with many specialties and equipment. 130 bedded women and children hospital is also affiliated as teaching hospital of BMC.
Entry Test Result 2022:
Merit list will be updated soon.
Contact us:
Address: Bannu
Phone: (0928) 6208568
Thanks for visiting our site which is compatible of Universities Admissions and details. We provide the best information about Bannu Medical College Admission For MBBS and BDS.
Official Site: Bannu MedicalCollege
Founded: 2006
Type: Public