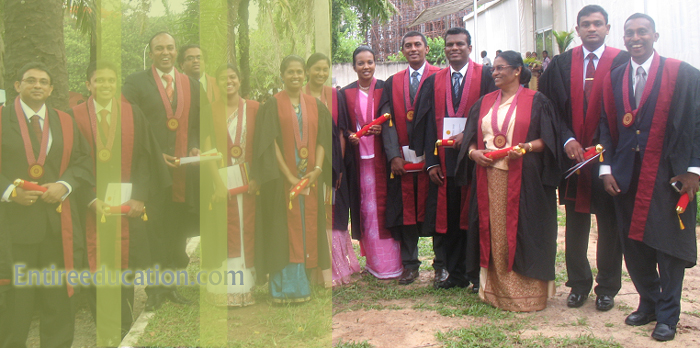 Best MBA College In Sri Lanka
Master of business administration is now one of the most famous degrees in all over the world. The degree has a wide range of specialization and scope due to which this is considered as a successful career. The degree was originally initiated from the United States of America during 19th century. It is the time when USA was turning into an industrial state. The industrialists of the USA needs scientific and technical solution to the problems related to their business. Their requirement was the first initiative towards the degree.

In Sri Lanka, the degree of business management has same scope as in other world. There are large number of universities that are offering degree of business management and administration. Some of them are specific for business studies. The list of top 10 universities or College that are considered best for getting business degree in Sri Lanka
Q: Which University or College Is Best For MBA In Sri Lanka?
| Ranking | UniversityName | Founded | Type |
| --- | --- | --- | --- |
| 1 | University of Colombo | 1921 | Public |
| 2 | University of Sri Jayewardenepura | 1959 | Private |
| 3 | ICFAI Education SriLanka | — | — |
| 4 | University of Kelaniya | 1875 | Public |
| 5 | University of Peradeniya | 1942 | Public |
| 6 | University of Moratuwa | 1972 | independent stateuniversity |
| 7 | MSU colombo | — | — |
| 8 | ACBT Sri lanka | — | — |
| 9 | University of Ruhuna | 1978 | Public |
| 10 | Eastern University of Sri Lanka | 1981 | Public |
Ans:
[box type="tick" style="rounded" border="full"]University of Colombo Is Best For MBA In Sri Lanka[/box]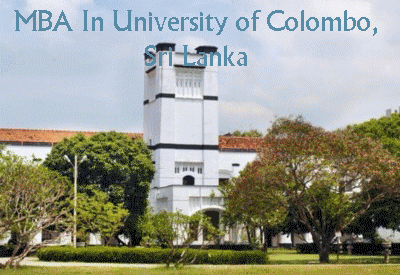 Study MBA Courses In University Of Colombo
[box type="info"]The University of Colombo commonly known as Colombo University or UoC is of the oldest institute of modern higher education in Sri Lanka. It is a public sector research institute located in Colombo Sri Lanka. The institute was established in 1921 as university college of Colombo.
Initially University of Colombo has affiliation with university of London.
The institute started awarding degrees to the students' form 1923.
The institute has 7 faculties that are offering variety of degrees in many academic disciplines. These faculties comprises of 41 academic departments. The faculties in institute are
Arts
Education
Law
Management & Finance
Medicine
Science
Graduate Studies
Apart from these faculties the institute has a small campus and a computer school. The institute has links with many other renowned international universities.
Faculty of Management and Finance:
The faculty of management and finance was established in May 1994. The root of the faculty is going back to 1979 when the department of commerce was established under the UoC. Due to increase in number of business students the department of commerce was made a full fledged faculty of management. The faculty of management and finance has 7 departments. The department of Management and Organization study of the faculty offers the degree in management studies. The degrees offered by the department are
Undergraduate Programs
BBA in:
Accounting
Business Economics
Finance
HRM
International Business
Management And Organization Studies
Marketing
Post Graduate Programs
MBA at UoC:
The faculty of management and finance offered MBA degree under the department of Management and organization study. MBA is a full time morning shift study program but now the department also started evening MBA classes.
also see: [ilink url="https://www.entiretest.com/university-of-colombo-admissions/"]University Of Colombo Admissions[/ilink] [/box]