Intermediate education holds the key to move forward in education or other words, a student's further education is in the hand of the good annual result of the intermediate platform. Candidates make their best to hold good grades in HSSC Examination so that they can get admission in top Universities of Pakistan. Choosing the Best Courses after intermediate in Pakistan is one of the main steps in a student's life. He has to choose wisely and perfectly for his future. This article will suggest some of the Best Courses in Pakistan after 12th standard result.
 Courses After Intermediate in Pakistan for Pre medical, Commerce, Engineering, Arts and Computer Students
Best Courses for Pre Medical Students after 12th
Those students which have a Medical Mind and have done FSC Pre Medical in the 12th class are likely to join Medical fields in the future. The Country is providing many Governmental medical colleges for the students of Pre Med. The list of Subjects for the students goes on as follows:
MBBS
D-Pharmacy
Bachelors in Dental Surgery (BDS)
Sc Physiotherapy
Nursing
Medical Laboratory Technology
Doctor of physiotherapy
These are the major subjects for students after Pre Medical. The list also contains many other subjects like bachelors in Biotechnology, Bio-Informatics, Physiologist, Biogenetics, and Biochemistry. Those Participants that are confused about choosing courses for themselves can easily choose from the above list.
Courses after FSc Pre Engineering in Pakistan
Pre Engineering Deals with the Study of engineering. Mathematical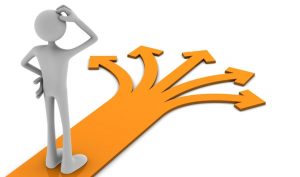 minds are the most Quick and offensive minds in human nature. They have a precise way of dealing with the situations in their life. The Students which choose Pre engineering in intermediate are more probably to become an engineer in their upcoming life. The most Epic Fields of Engineering are as follows:
Mechanical Engineering
Software
Civil
Electrical
Computer Science (CS)
Mechatronics and Control
Architectural
The Best and Most efficient way to deal with the future is to be careful in the present while making decisions. The Students must also beware of their abilities in the field they are choosing. win 10 activator There are many other fields like Product and Industrial Design, Polymer Engineering.
Best Courses After Intermediate in Pakistan -Computer Science
Best Programs after ICS in Pakistan
The world nowadays is by far connected to Social Media, and that is through Computer Sciences. The computer has made everything very easy to create, Acquire and Handle/Deal. Computer Science is the most feasible machine in the current environment that's why choosing a Computer field in the future is the best option for the ones that have studied ICS in HSSC. Some Of the Fields is given below:
BSCS
Computer Engineering
Computer Applications
Software Engineering
These are the best fields for ICS students for further Subjects in studies.
Also so see: Best Courses After Matric for Students
Best Programs after F.A and ICOM
The Students that choose F.A have a unique mental ability to predict things in a natural unique way. Those applicants are likely to be studying in Arts subjects. The Degrees are:
Bachelors' of Fine Arts in Graphic Designing
Textile Designing
Painting
Fashion Designing
Market Management
While talking about those who choose ICOM Intermediate, They have a business mind and can apply in these Courses:
BBA
Diploma in Human Resources
Charted Accountant
Air hostess and Flight Steward.