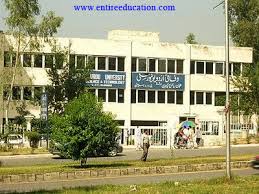 Federal Urdu University Islamabad Admissions 2021 Last date to Apply Form
Federal Urdu University of Arts, Science and Technology (FUUAST) has, over the years surfaced as in outstanding centre of maximum studying with highly learned faculty. Federal Urdu University Islamabad admissions enjoys the exclusive differentiation of becoming the 1st ever university in Pakistan, which finally goals at using Urdu as the main language of teaching and instructing.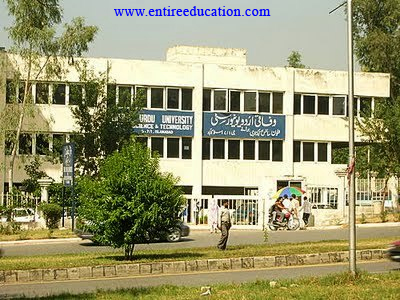 The FUUAST was founded on 13th November 2002 within ordinance No CXIX2002 promulgated by the President of Pakistan, as per supply of this ordinance the university has its principal seat at Islamabad.
Federal Urdu University Islamabad Admissions 2021 Last Date:
Important 2021 Admission Date for Bachelors and Masters Programs
Admission Last Date Jan 10
Applicaiton will pay an Rs 1000 Bank Draft in favour of Federal Urdu University Islamabad.
Federal Urdu University Islamabad Admissions Programs Offered:
The Courses Offered by Ferderal Udru University are as follow:
Ph.D Degree Programs:
Ph.D Electrical Engineering
Ph.D Economics
Ph.D Urdu
MS / M.Phil Degree Programs:
MS Electrical Engineering
M.Phil Economics
MS (Business Administration)
M.Phil (Applied Physics)
MS (Computer Science)
M.Phil Urdu
Federal Urdu University Islamabad Admissions Under Graduate Programs:
B.Sc. (Electrical Engineering)
BS (Applied Physics)
BBA
B.COM
BS (Computer Science) with specialization in
Networks
Telecommunication
Software System
Federal Urdu University Islamabad Admissions Master Degree Programs:
MSc. (Computer Sciene) with specialization in
MSc. (Applied Physics)
MBA(3 1/2 year)
MBA (1 1/2 year)
MBA (Exective)
M.COM
MA Urdu
MSc.( Economics) [Program Detail
Federal Urdu University Islamabad Admissions:
Latest online Admissions Fall 2021:
All records in the form should be made in BLOCK WORDS or be Typed.
Strike out what isn't suitable but DON'T LEAVE ANY ENTRY UNFILLED
If an entry is no suitable the text NOT APPLICABLE must be plainly written.
In all other columns suitable response, for example YES, NO, NIL, N. A etc. should be provided;
1 attested duplicate of each and every of the subsequent docs must join the entrance form.
Secondary School Certificates
Higher Secondary School Certificates and its Detailed Marks Certificates
Equivalence certificates in case of "O" level and "A" level qualifications.
Federal Urdu University Islamabad Admissions Note:
Original of the above docs will must be generated the moment of examination/appointment for entrance.
applicants lastly determined for entrance will be requested to generate a Migration Certificates (in original) on signing up for the University.
Applicant lastly determined for entrance well be needed to send Photo Duplicates of final original grades page and affidavit on stamps papers to the impact that his/her certificates are real and in case these are found phony/fake/tempered. The university will have the right to stop his/her admission and initiate legal actions.
Applicants having acquired certificates/levels from international Universities, Institutions must offer equivalence certificate sand alteration of marks into grades for level from higher education commission. Islamabad/Inter-Board Committee of Chairmen for SSC degree certificates. In the lack of equivalence records. International degree/records well not be approved. Certificates/degree acquired from a regional university / institution with GPA also need change of marks onto grades from the concerned university institutions HEC.
Overseas learners should option their applications through the ministry of education, Government of Pakistan
In case of wrong / misleading details or concealment of specifics, the university will have the right to reject/stop the entrance and discharge the learner from the university.
Electrical Engineering:
The department of Electrical Engineering was founded in September 2004 and compromises of NINETEEN faculty members and 353 learners. The department is going a PEC approved course in B. Sc Electrical Engineering (Electronics). Pakistan Engineering Council have approved BSc Electrical Engineering (Electronics) program up to the intake of 2006 . There are several university Courses becoming provided in the department. The medium of instructions is English. Laboratories facilities occur in the subsequent places.
Basic Electrical Engineering
Power Electronics
Telecommunications
Digital Systems
Computer Simulation
Control Systems
The current faculty consists of 3 PhDs (2 teachers and 1 assistant teacher) all graduate from leading institutions. Moreover faculty members consist of EIGHT MS Lecturers from leading institutions in Pakistan.
Get latest updates of Admissions of FUUAST Islamabad
Thanks for visiting our site which is compatible of Universities Admissions and details. We provide the best information about Federal Urdu University Admissions 2021.
Official Website: Federal Urdu University

Founded: 13 November 2002

Type: Public