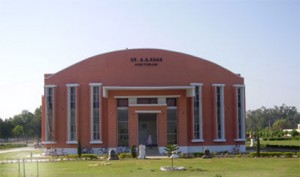 Gomal University was founded in 1974 by the transfer of Post Graduate Departments of Physics, Mathematics, Chemistry, Statistics, and Economics from the local Govt. Post-Graduate College and the organization of new departments of Business administration, Public Administration, Journalism, Education, and Law College.
Gomal University DI Khan Campus Admission 2021 Last date to Apply, Eligibility
Admission Start from 27 Nov
Last Date of Form Submission 15 Dec
List of Eligible Applicants 22 Dec
Interview 24 to 25 Dec
Merit List 29 Dec
Submission of Dues 02 Jan to 08 Jan
Final List of Admitted Students 09 Jan
Beginning of Session 15 Jan
Get Admission Form on payment of R 1020 from National Bank Gomal University and Allied Bank.
Student who appear in ETEA Test or NTS Test will be apply for admissions.
Important Admission Date for Master, Arts, Master in Public Health
Admission Start form 15 Sep
Last Date of Form Submission 03 OctO
Entry Test held on 10 Octo at Wnesam College, City Campus D-I Khan
Declaration of Result 20 OCto
Test of Hafiz-i-Quran 21 Octo
Display of List of Eligible Applicants 27 Octo
Interview for Applicants 28 adn 29 Octo
Display of Merit List Selected Applicants 07 Nov
Last Date Dues Submission 10 to 13 Nov
Filling of Vacant Seats 17 Nov
Starting of Classes 18 Nov
Get Admission For and pay Bank Draft of Rs 1900/- in the name of Director Finance, Gomal University
Faculties
Faculty of Sciences
| | |
| --- | --- |
| S.No | Name of Department |
| 1 | Economics |
| 2 | Sports Science & Physical Education |
| 3 | Statistics |
| 4 | Mathematics |
| 5 | Chemistry |
| 6 | Physics |
| 7 | Biological Sciences |
| 8 | Institute of Computing & Information  Technology (ICIT) |
Faculty of Agriculture
| | |
| --- | --- |
| S.No | Name of Department |
| 1 | Gomal Centre of Bio Technology  & Bio-Chemistry (GCBB) |
| 2 | Plant Breeding & Genetics |
| 3 | Horticulture |
| 4 | Agronomy |
| 5 | Entomology |
| 6 | Agriculture Chemistry |
| 7 | Soil Science |
| 8 | Food Sciences & Technology |
| 9 | Gomal College of Veterinary Sciences (GCVS) |
Faculty of Arts
| | |
| --- | --- |
| .No | Name of Department |
| 1 | Public Administration |
| 2 | Business Administration |
| 3 | English Literature |
| 4 | Commerce |
| 5 | Institute of Education & Research |
| 6 | Arabic, Islamic & Research |
| 7 | Law College |
| 8 | Journalism & Mass Communication |
 Faculty of Pharmacy
| | |
| --- | --- |
| .No | Name of Department |
| 1 | Pharmaceutical Chemistry |
| 2 | Basic Medical Sciences |
| 3 | Pharmacognosy |
| 4 | Pharmaceutics |
Programs
Gomal University offers following degrees:
Bachelors
Bachelor of Computer Science
Bachelor in Information Technology
Bachelor of Science (Telecommunication Engineering)
Bachelor of Business Administration
Bachelor of Commerce (Hons)
Bachelor of Education
Pharm.D
Doctor of Veterinary Medicine
Bachelor of Science (Biotechnology)
Gomal University Postgraduate
Master of Science in Journalism and Mass Communication
Master of Computer Science
Master of Science in Health and Physical Educatio
Master of Science in Biology
Master of Science in Chemistry
Master of Science in Economics
Master of Science in Mathematics
Master of Science in Physics
Master of Science in Statistics
Master of Arts in Islamic Studies
Master of Business Administration
Master of Business Administration (Banking & Finance)
Master of Commerce
Master of Education
Master of Arts (English)
Master in Public Administration
Master in Public Health
LLB
Get latest updates of Admission of  Gomal University
Thanks for visiting our site which is compatible of Universities Admissions and details. We provide the best information about Gomal University Admission 2021.
Official Website: Gomal University
Founded: 1974
Type: Public