Introduction, Greenwich University Admission 2021 Last Date & Fee Structure:
The Greenwich University admission, established under an Act of the Sindh Government, is duly recognized by the Higher Education Commission as an autonomous degree-awarding university. University of learning is known for its academic excellence, and recognized, nationally and internationally, as one of the leading seats of higher education in Pakistan.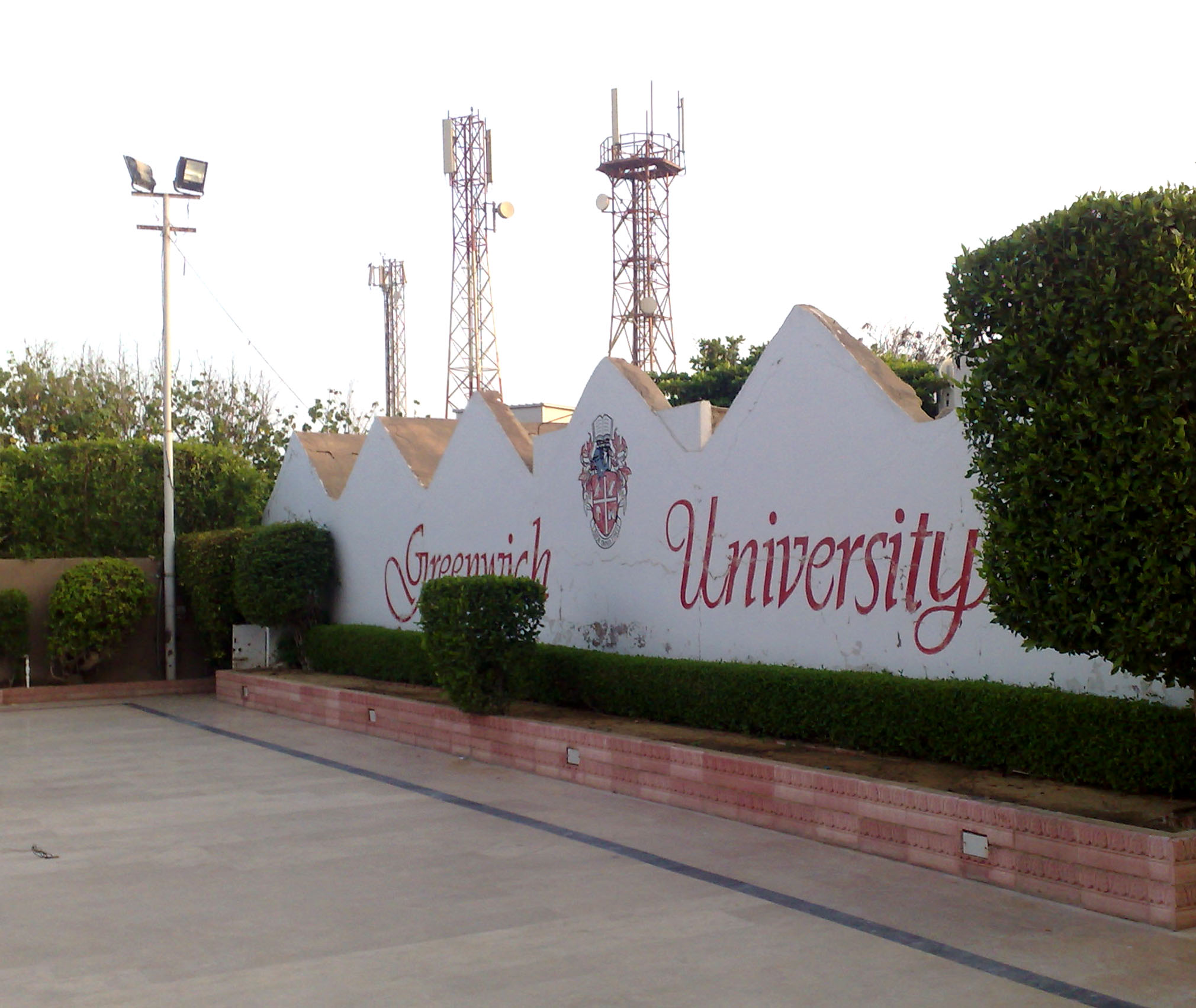 Important Fall Admission Date for A.S, BSBA, BS Honors, B.Ed, MBA, MS, MA/M.Ed, M.Phil/Ph.D
Last Date of Form Submission 16-06-2014
Greenwich University Admission Programs:
Associate:
ECONOMIC & FINANCE
ECONOMICS
ENGLISH
MEDIA MANAGEMENT AND ADVERTISING
ORGANIZATIONAL COMMUNICATION
 BA (BUSINESS ADMINISTRATION)
MCMS (MASS COMMUNICATION & MEDIA STUDIES)
Undergraduate:
B. Ed. (BACHELOR OF EDUCATION) One-Year
B. Ed. (BACHELOR OF SCIENCE IN EDUCATION) 4 Years
ENGLISH (LINGUISTICS)
ENGLISH (LITERATURE)
BS – (ECONOMICS AND FINANCE)
BS – (ECONOMICS)
BS – (MEDIA MANAGEMENT AND ADVERTISING)
BS – BA (BANKING)
FINANCE
HOTEL MANAGEMENT
HRM
Bachelor of Arts (INFORMATION TECHNOLOGY)
Bachelor of Arts (MANAGEMENT)
Bachelor of Arts (MARKETING)
BA (NGO MANAGEMENT)
BA (SUPPLY CHAIN MANAGEMENT)
MCMS (ADVERTISING)
MCMS (JOURNALISM)
MCMS (PRODUCTION)
 OC (ORGANIZATIONAL COMMUNICATION)
Graduate:
M. Ed. (EDUCATION)
M.A English (LINGUISTICS)
M.A English (LITERATURE)
BANKING
ECONOMICS
EXECUTIVE
FINANCE AND RISK MANAGEMENT
FINANCE
HRM
INTERNATIONAL RELATIONS
MARKETING
MEDIA MANAGEMENT AND ADVERTISING
MIS
ORGANIZATIONAL COMMUNICATION
MS – (SERVICES MANAGEMENT)
MS – (SOCIOLOGY AND SOCIAL WORK)
MS – ENGLISH (LINGUISTICS)
MS – MCMS (ELECTRONIC & PRINT MEDIA)
MS – MCMS (PRINT AND BROADCAST JOURNALISM)
M. Phill / PhD
M.Phil./M.S. – (ENGLISH)
M.Phil./M.S. – (FINANCE)
M.Phil./M.S. – (HRM)
M.Phill./M.S – (MARKETING)
M.Phill./M.S. – (MANAGEMENT)
Ph.D. – (ENGLISH)
Ph.D. – (FINANCE)
Ph.D. – (HRM)
Ph.D. – (MARKETING)
Ph.D. – (MANAGEMENT)
Greenwich University Admission:
Pakistani students, who are applicants for graduate programs at Greenwich University, should follow the procedure as mentioned below:
Application Form and Fee: Submit the graduate application form along with a non-refundable application fee to Admission Office.
Transcripts: Arrange to have original or certified copies of all undergraduate course work transcripts, and forward them directly to the Admission Office. All such documents become the property of the institute and will not be returned to the applicant.
GMAT Scores: Official scores on the Graduate Management Admission Test (GMAT), if available, must be submitted when applying for MBA OR MPA program.
GRE Scores: Official scores on the Graduate Records Examination (GRE) must be submitted by those seeking M.S. in Computer Science. A GRE score of 1200 is required.
TOEFL scores /I.E.L.T.S.: Official TOEFL scores/I.E.L.T.S. must be submitted by those for whom English is a second language.
Admission of  Transfer Students:
Greenwich University accepts up to 9 credit hours of college credits earned with a grade of "B" or above from other recognized Universities and from foreign programs. English language credits are accepted only from universities in English speaking countries. Transcripts must be received prior to admissions for the purpose of evaluation.
How to Apply:
Applications must be received on or before the due date as advertised and as mentioned in the academic calendar.
Documents:
All application material (academic records, financial support document, test scores, reference letters, translations, and other material) submitted in support of an application, become the property of the Greenwich University  and cannot be returned or forwarded elsewhere, except the original documents which will be returned after verification.
Thanks for visiting our site which is compatible of Universities Admissions and details. We provide the best information about Greenwich University Admission 2021.
Official Site: Greenwich University