Introduction, Hajvery University Admission 2021 Last Date &  Fee Structure:
Hajvery University (HU) is an institution of higher education in Lahore, Pakistan. Hajvery University admission is chartered by the government of Pakistan as an Autonomous Degree Awarding Institution. The Higher Education Commission of Pakistan identifies HU as a "category W" institution.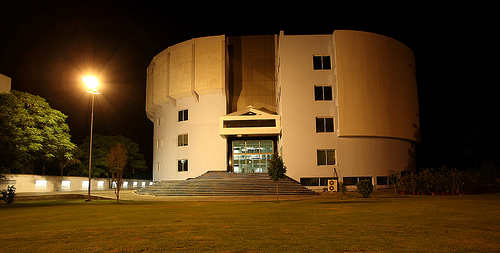 HU has a main campus in the Industrial Area of Gulberg III, Lahore; a 2nd campus (named the Euro Campus) near Gulberg III; a 3 rd campus under structure in Multan; and a 4th campus organized for Dubai.
Important 2021 Spring Admission Date for MSc Computer Science, BE Electrical/Electronics, BS(Hons) Software Engineering, MFD, BFD, MBA Executive, MBA Professional 3.5 & 1.5 Years, BBA(Hons), M.Sc Islamic Banking & Finance, M.Sc in Accounting & Finance, B.Sc & M.Sc Media Studies, MA English, M.Sc Economics, BA/B.Sc, M.Com Banking/Finance/Accounting, MS/M.Phil in Commerce, BS-Tec(Hons) 4 Years & (Pass) 2 Years in Electrical, Mechanical, Civil, Pharm-D, M.Phil leading Ph.D Pharmacy.
Hajvery University Admission, Schools:
 HU Business School
School of Fashion Design
Humanities & Social Sciences
Commerce & Banking
School of Engineering & CS
School of Pharmacy
Dual Degree Programs:
Vrije Universiteit Brussel, Belgium
University of Chemical Technology and Metallurgy, Bulgaria
Politecnico di Milano,Italy
University of Cyprus, Cyprus
University of Deusto , Spain
Fontys Hogescholen, The Netherlands
Sabançi University, Turkey
Flensburg U, Germany
Erasmushogeschool Brussel,Belgium
Uniwersytet Warszawski , Poland
University of Liechtenstein, Liechtenstein
Kabul Institute, Afghanistan
The Royal Institute of Bhutan, Bhutan
Tribhuvan Institute ,Nepal
HU, Pakistan
University of Dhaka,Bangladesh
Airlangga Institute , Bangladesh
Institute of Management Technology,India
Bangladesh Institute of Engineering and Electronic
Engineering, Indonesia
Hajvery University Admission, Scholarships:
HU is committed to providing generous financial aid and scholarships on Need and Merit basis to foster the culture of excellence and make quality education more accessible. Current and Prospective Students of HU are not forced to discontinue even when they cannot afford to pay the fee. HU has formed a committee and entrusted them with a fund; their core focus is to choose the right candidates and ensure fair and transparent process for grant of need and merit based Financial Aid and Scholarships. Students desirous of applying for FinanAid & Scholarships should go through content given below.
Scholarships for Foreign Nationals:
International Nationals searching for admission at HU, who have attained 70% marks in an authorised body of examinations, and meet the Admission requirements, are entitled up to 30% tuition fee discount. Entitled students may apply to the Financial Assistance Officer along with substantiation of international nationality at the time of admission. Decision shall be made by the Financial Aid Committee.
Hajvery University Admission, Fee Structure:
Fee Structure for BBA:
Admission Fee Rs 25,000/-
Admission Registration Fee Rs 25000/-
Per Semester Fee Rs 70,000/-
At time of Admission Rs 95,000
Library:
Relatively than one centralized library, both campuses have their individual libraries. Both of which carry over tens of 1000's of medical journals, textbooks on any subject which range from computers to economics and newspapers. Moreover libraries have subscriptions to several magazines such as time, fortune, Newsweek etc. Libraries at HU carry computers for students who want to investigation in a quiet environment.
Thanks for visiting our site which is compatible of Universities Admissions and details. We provide the best information about Hajvery University Admission.
Official Website: Hajvery University
Founded: 2002
Type: Private