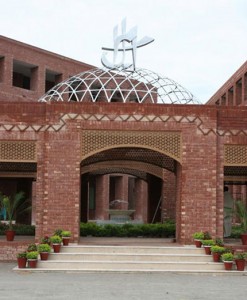 Islam Medical College Campus (IMC) is found 3 kms from Sialkot on the historical road to Pasrur and consists the Islam Medical College, Islam Teaching Hospital (ITH), hostels. Islam Teaching Hospital is the major teaching affiliate of Islam Medical College along with Islam Central Hospital positioned on the commissioner road in the heart of city.
Important Admission Date for MBBS & BDS
Admission Start from 02 Nov
Last Date of Form Submission 09 Nov
Interview will be held from 17 to 22nd Nov
Beginning of Classes 1st Dec
Get Admission Form from College on Sunday and Gazetted Holidays.
Departments
Anatomy:
The Anatomy Department is the most significant of the basic science departments that is primarily accountable for the educating of gross anatomy, basic anatomy, histology, and embryology. Information of Anatomy is necessary in all areas of clinical practice. IMC's department of anatomy is outfitted with up-to-date technology which include lecture theaters, dissection hall, human anatomy museum, research histology lab, well ventilated mortuary, bone bank, and conversation rooms.
Physiology:
Physiology is with regards to how the body works in health at all levels which include ionic, cellular, molecular, genomic, proteomic and whole organism. Due to its value in medicine, IMC have outfitted its laboratories, lecture halls, demo rooms in such a fashion that the students of IMC will have outstanding realizing of fundamental physiological operations and utilizing these to clinical care.
Pathology :
The Pathology Department is characterised by its vast range of study places which includes microbiology, hematology, histopathology, immunology and transplantation all with regards to the reasons and mechanisms of disease. The Pathology Department at IMC have a museum exhibiting comprehensive cross sections of human specimens and 6 laboratories that are modern, well outfitted to assist in active studying masking all branches of Pathology.
Faculty
Professor Dr.Khali-ur-Reman.Dean
Prof.Aftab turabi
Prof.Mohd-Ikram-hashmi
Prof. Dr. Mazhar Saeed Chaudhry
Professor, Surgery Department.
Prof. Dr. Brig. Afzal Naz
Prof. Dr. Nasir Mehmood
Prof. Dr. Qamer Aziz
Prof. Brig. (r)Tahir Manzoor
Dr. Ghulam Ali Asghar Qureshi
Associate Professor & Head of Community Medicine
Associate Prof. of Anatomy
Asst Prof.Rana Muzammal Shams
Asst Prof.Anila Ansar
Asst Prof.Altaf pervazQasim
Col. (R) Dr. Tariq Masood
Fee Structure
Admission Fee Rs 50,000
Tuition Fee Rs 600,000
Charges For Miscellaneous Expence Rs 40,000
Payable percentage fee to PMDC + UHS Rs,69,600
Total Rs 759,600
Hostel Accommodation including Mess Rs. 150,000
Transport Fee (Optional) 3500
Get latest updates of Admission of Islam Medical College Thanks for visiting our site which is compatible of Universities Admissions and details.
Official Website: Islam Medical College