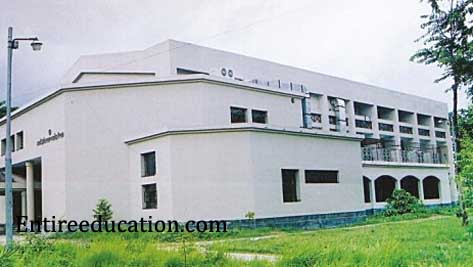 The year 2003 had been a milestone in our history regarding healthcare and medical education recognizing the emergence of Islami Bank Medical College Rajshahi, Bangladesh as a self sustained institution with its attractive infrastructure. The institution was aimed at creating a group of skilled and devoted doctors to serve the nation and in particular the poor and distressed population. Established in a panoramic location of ever peaceful green city of Rajshahi and equipped with a team of highly qualified and experienced teachers, this medical college could ensure production of a good number highly qualified medical graduates.
Courses
[box type="tick" style="rounded" border="full"]Admissions Offered for 2014[/box]
Information for MBBS
There is an accommodation for 75 students in each academic session. Admission will be on the basis of merit of the students and the criteria as prescribed by the Ministry of Health and Family Welfare and BM&DC.
Application Form offered for Admission
Applications are to be made in prescribed form which can be obtained from the college office and as mentioned places in the advertisement on payment of Tk 1, 000/- (One thousand) non-refundable. Payment is to be made by pay order or bank draft in favour of Islami Bank Medical College, Rajshahi.
Dues of Courses
The information related to total course expenses will be notified in the college notice board during publication of the final result. Tuition fee may be paid monthly.
Students who fail to pass their final professional examination in five years time will have to pay the prescribed tuition fees for the period beyond five years. The expenses rates are, however, subject to change from time to time.
Examination offered College
Students are expected to maintain a high standard of their academic exercise. Apart from the academic fitness, attitude towards the patients, extra academic activities and moral commitment are evaluated and appraised. In-course evaluation is made through periodic class tests, assignments and term examinations. Examination include written (MCQ & SAQ), oral and practical tests.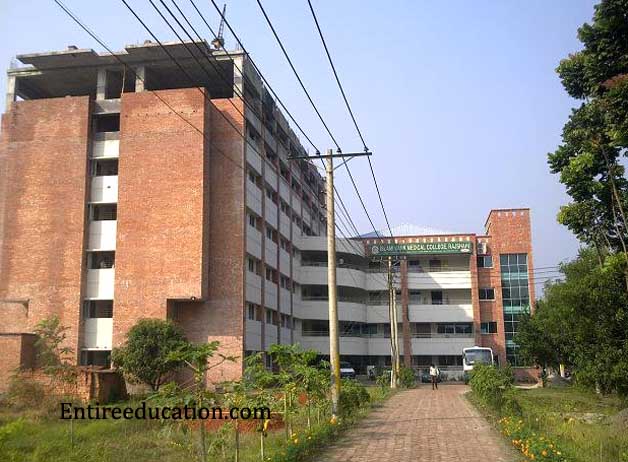 For the degree of MBBS there are university examinations as per schedule of the Faculty of Medicine. All university MBBS professional examinations are carried out according to the university time schedule. No student is allowed to sit for the professional MBBS examination unless he/she attends a minimum of 75% of the classes held, secures at least 60% credit in in-course evaluations and demonstrates satisfactory attitude, behavior and conduct. All college dues are to be cleared before these examinations.
Contact Us:
Address: Islami Bank Medical College, Rajshahi
Airport Road, Nawdapara, Sopura, Rajshahi, Bangladesh
Phone Numbers:
+88-0721-862240
+88-0721-861401
+88-0721-861425
+88-0721-861426
+88-0721-860869
PABX Ext. (Student Section): 154
Mobile: +88-01917089705
Fax: +88-0721-861291
E-mail:[email protected]
Thanks for visiting our site which is compatible of Universities Admissions and details.
Official Site: www.ibmcr.com
Founded: 2003
Type: Private