Introduction, Islamia College Peshawar Admission 2022 Last Date:
Islamia College Peshawar, the symbolic representation of academics superiority is wealthy in history. Its creating, which is the best embodiment of Muslim civilization in South Asia and its lush green lawns entice visitors from all over the country and in foreign countries. Every year Islamia College Peshawar admission announce in the month Sep/Octo.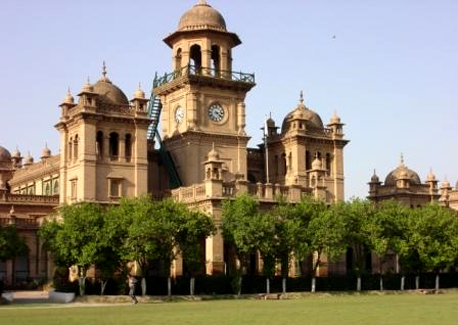 Important Admission Date of M.A/M.Sc/BBS in Arabi, Botany, BBS( Management Sciences, Economics, Pakistan Studies, Pushto, Statistic, Urdu, Islamic Theology, Psychology, Political Science, Pakistan Studies
Last Date of Form Submission 14 Octo
Display of Provisional Merit List 16 Octo
Display of Final Merit List 18 Octo
Interview held from BBS Morning, B0tany, Computer Science, Psychology, Economics & Political Science 20 Octo
Interview for Arabic, Islamic Theology, Urdu, Pashto, Pakistan Studies & Statistic 21 Octo
Beginning of Classes 23 Octo
Interview Timing 08 Am t0 12 Noon
Programs:
Humanities
Sciences
Physical Science
LLB Sharia
Computer Science (BCS)
Information Technology (BIT):
Business Administration (BBA)
Law (LLB)
Islamic Theology (B.ITH)
Islamia College Peshawar Admission
 Intermediate Programs:
4-Year Integrated Bachelor Program:
ICP offers 4-year Integrated Bachelor Programme. It distributes over 4 years (8 semesters). Students will be enrolled after passing Intermediate or comparative certificate. Students are required to study 3 core (major) related courses  in the first 2 semester (year 1).
Each of the 3 core courses will be of 4 credit hours for each of all these subjects in first 2 semesters would be 8. Moreover to the core subjects as student will be necessary to study required subjects of Pakistan Studies, Islamiyat and a number of minor subjects such as Functional English, Computer Skills, Mathematics etc.
In 3rd semester (year 2 and onward) a student will opt for one of the 3 core courses which has been undertook studies in the first 2 semesters. This will be his/her major (core) subject and ultimately he/she will get degree in it. In the outstanding 6 semesters a student will study distinct programs of the major subject and also check out similar applications like Brain Out MOD APK for education.
Seats Allocation:
The location of seats accessibility vary from time to time and is made a decision by the University Authority and the present academic and physical amenities at the department/ICP. On the other hand, the subsequent had been the position of open merit seats in the past which is subject to increase or decrease by the proficient authorities.
The aged students of the college who have passed FA/FSc if desirous of searching for admission to bachelor programme, will be regarded as on open merit basis with the benefits of 10% extra marks of the total attained marks.
No decision with regards to reserved and quota seats shall be made unless otherwise focused by the competent authorities.
Thanks for visiting our site which is compatible of Universities Admissions and details. We provide the best information about Islamia College Admission 2022.
Official Website: Islamia College Peshawar
Founded: 1913
Type: Public