Courses
MBBS
BS (Physiology)
BS (Medical Technology)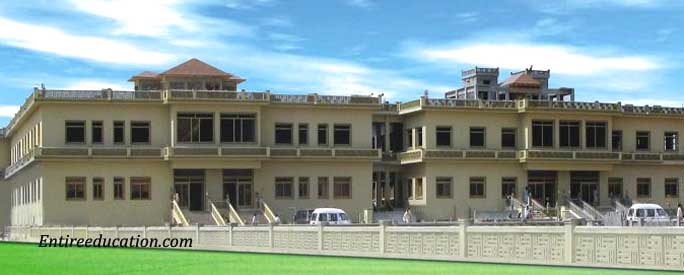 Important 2022 Admission Date for DPT, BS SLP, M.Phil PGD, MS, PGD, PPDPT, PHD, BSc MLT,. BS Respiratory Therapy, BS Electrical Engineering, MS Electronics Engineering, B.TEC Electrical/Civl/Electronics, M.Sc Electronics/Applied Physics, Ph.D Electronic Engineering
Last Date of Form Submission

Aug 10, 2022

Undergraduate Entry Test held on

Aug 12, 2022

Postgraduate Entry Test held on

August 18, 2022
Admissions:
Selection for Admission:

The results of IUAT (both parts) are produced and assessed by Isra University Islamabad Admissions Committee. The Committee endorses only those students for admission who are considered academically exceptional and have the exclusive aptitude for serving the neighborhood and the country of their irreversible residence. The decision of the Committee is ultimate and can not be challenged. Selected applicants will be educated individually. The results of the IUAT will neither be communicated on telephone nor will be revealed to sympathizers and friends. Selection of the applicants for the M Phil and Ph D programs is primarily based on communication in the case of international students and interviews of the applicants residing in Pakistan.
Admission of Foreign Student:
It is accountability of an overseas candidate to acquire official clearance for entry into Pakistan. The universities in non-public sector, like Isra University Islamabad, are not authorized to directly entertain the application for admission from an international applicant prior to such a clearance. The procedure for acquiring of the clearance is as under:
An international national should apply to

Isra University Islamabad

 on prescribed by doctors form for provisional admission to MBBS program. He should furnish all the photographs, related documents and certificates detailed on page-4 of the application form. Clause (H) describes how a applicant may obtain the prescribed by doctors application form and lists the refinement fee that is to be deposited along with the application.
Fee Structure For MBBS/ B.Sc( Medical Technology) and BS(Physiology):
MBBS:
Admission Fee Rs 50,000
Enrollment Fee Rs 50,000
Tuition Fee Per Year Rs 6,00,000
B.Sc( Medical Technology) and BS(Physiology):
Admission Fee Rs 10,000
Enrollment Fee Rs 5,000
Tuition Fee Per Year Rs 40,000
School of Engineering & Applied Sciences Address:
Isra University, Islamabad Campus , WR Plaza, I-10 Markaz, Islamabad, Pakistan.
Tel: (+92 51) 5800163, (+92 51) 5816163,(+92 51) 8358360-1
Fax: (+92 51) 8358362
Email: [email protected]
Thanks for visiting our site which is compatible of Universities Admissions and details. We provide the best information about Isra University Islamabad Admission 2022.
Official Site: Isra University Islamabad
Type: Private