Candidates searching for the admission details, entry test results and IUB Merit List 2022 of Islamic University Bahawalpur will get complete services from here. The IUB recently opens its admissions for the year 2022.
Candidates from all over Pakistan are welcomed to take admission over there. We will upload the complete department wise selected candidates lists of all programs and entrance-exam results of applicable programs here.
The Bahawalpur Islamic University is a public sector government research institute located in the city Bahawalpur of Pakistan. The institute gets its recognition and approval from the Higher Education Commission HEC and Pakistan Engineering Council of the country.
The university gets its recognition from these educational authorities because of its quality education standards. Now the institute opens its gates for new candidates to get their academic enrollment in IUB.
Every year the university received numerous applications for admissions due to which there occurs strong competition among students. Due to which the institute starts taking its pre-admission test from its new candidates.
For complete undergraduate and graduate admissions in Islamic University, Bahawalpur details click below:
The IUB Admissions 2022
Students can apply in the Institute for their future section until 22 January 2022.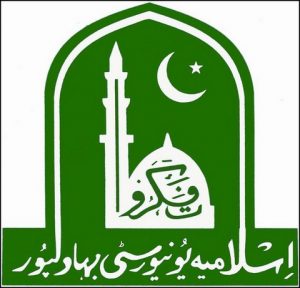 1st, 2nd and 3rd Islamic University Bahawalpur IUB Merit List and Entry Test Results for Admissions 2022
Selected Students will get their name in the successive merit lists of IUB which we will here in our post below soon. The university will soon announce the lists one after another on its given dates. Entrance exam based on the organization of selection lists. Officials will first announce the pre-admission exam results after few days of test conductance. We will also display these results here on our webpage. Every year a very large numbers of students give entrance exam but only a few get clearance. We will publish the complete thorough entrance test results here very soon. Students will also get candidates list of undergraduate and graduate programs i.e. BSCS, BSSE, BBA, and MA Fine arts, from here.
The last date to apply in the Bahawalpur Islamic University is 22 JAN 2022 and classes commenced on 8th Feb 2022.
Also, check the results and merits of these universities:
Pre Admission Entry Test 2022:
The university took its pre-admission test and NAT NTS test from candidates of some test mandatory programs. The entrance exam for these programs is must to take admission in IUB. The IUB will conduct its pre-admission exam on 6 Jan 19 while the NTS officials will conduct NAT NTS on 26 Jan 2022. Candidates can get the complete details and forms of NAT NTS from here. You will get the test results of the university from this post on 10 Jan 20.
IUB Merit List 2022:
Students will get the complete department wise selected candidates list for admissions-19 from here. Officials will display the 1stmerit list for selected students on 25, Jan, 20. Second one on 31 Jan and the last 3rd list on 3 Feb 20