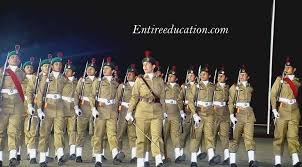 Join Pak Army As Lady Cadet Course 2021 Online Registration, Eligibility
Lady Cadet Course Registration 2021 is offered once in a year to an eligible, intelligent, and hardworking candidates of the country. Who serve the country being a part of the ARMY in every field of life. This selection is done by passing the candidates through a series of steps. Just to is heck her or filter her in every way. So that one healthy and strong person become the part of Pakistan army. Girls being the part of ARMY very honorable for the girls and the country because giving this chance make the country prosperous. And girls by joining and serving become prosperous. They direct get the scale as a captain in the ARMY if meet eligibility.
Pak Army PMA LCC registration 2021 is offered on merit bases and in the month of January and February. This offers the chance to the females have eligibility to join LCC. Which give them respect, and a good income source. And this makes them prosperous of the country. This gives them chance after intermediate to be the part of Armed forces of Pakistan. And form the country a prosperous by passing through a number of selection stages. As a captain join Pakistan to give them great honor and rank.
LCC 16- Lady Cadet Course 2021 Online Registration Form, Eligibility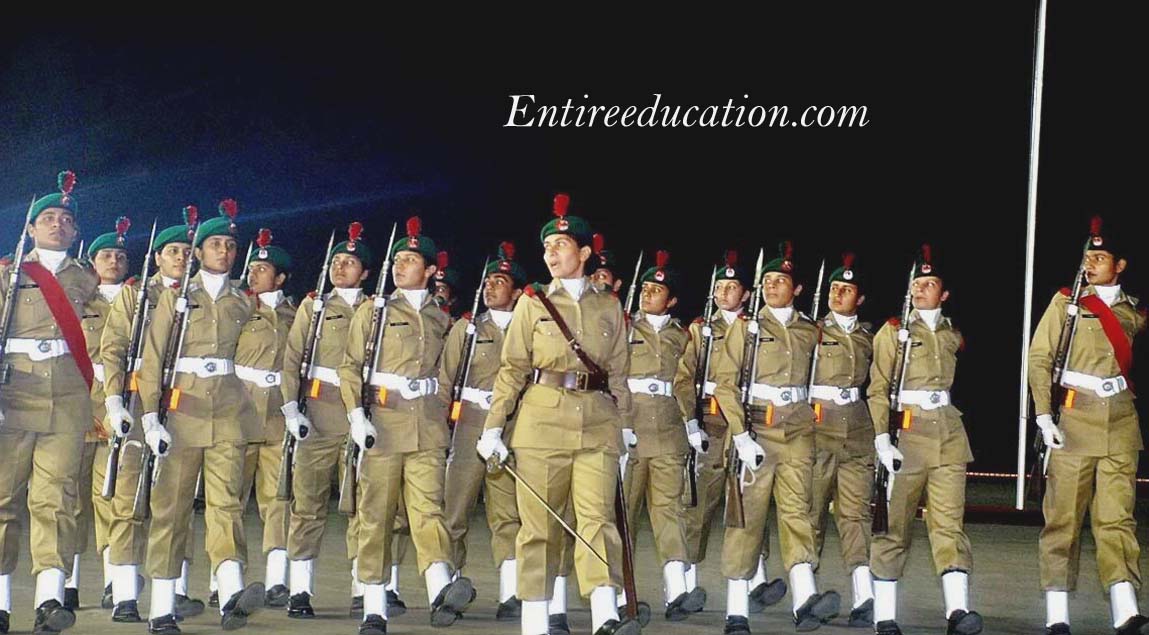 Lady cadet course registration 2021 is done online an easy method but this all is done before the last date. Because the ARMY is the institute which gives a lot of importance to time. They want all the things on time and by this applicant can get registration sleep which is necessary to take along on the test day. So even at the start point, you start following their rules and eligibility.
www.joinpakarmy.gov.pk Online Registration For Lady Cadet Course (LCC-16) Has Been Started
PMA LCC 2021 registration is offered after the intermediate level of education, Bachelor level of studies, masters level, M.Phil and PhD level. So that most educated persons can be the part of LCC and this helps the girls to be the part of Pakistan ARMY even after completing their education. Which encourage girls to get more education. Because higher education gets preference everywhere naturally through eligibility.
Join Pak Army LCC After Intermediate FSc 2021
| | | | |
| --- | --- | --- | --- |
| SR NO | CATEGORY OF SELECTION  | QUALIFICATION | AGE |
|  1  |  Crops Of Engineers | BE ( Civil ,Town planning & Architectural ) Engineering | 28 years |
|  2 |  Crops Of Signals | BE( Electron , Telecommunication , Software  & hardware ) Engineering |  28 years |
|  3 |  Crops Of Ordinance | BE / BSC ( Textile Engineering ) MBA supply chain Management |  28 years |
|  4 |  Crops Of Electrical And Mechanical Engineers | BE ( Computer , Elecrical , Avanocs , Meachonics & Bio med ) |  28 years |
|  5 |  Crops Of Army Education |  MA/MSC (Ecnomics , Chemistry , Geography , Islamic Studies & Mangement Scirences ) |  28 years |
|  6 | Information And Computer Technology Officers | MSC (Computer Science , Computer Software  Engineering )MS in GIS & Remote Sensing |  28 years |
Lady Cadet Course Eligibility Criteria
2.5 CGPA or 62.5 % marks required for the semester system.
50% marks for the annual system.
No 3rd Division.
Female.
Unmarried.
Domicile of Pakistan's any district.
PMA LCC Ineligibility Criteria
Rejected students.
3rd division in any degree.
Criminal record.
Married.
Males.
Domicile not of Pakistan
Test Pattern
LCC online registration 2021 is the first step and after that entry test is conducted. On the required date time and center mentioned on the registration card. Given at the time of registration this is the most important stage because by clearing this you enter the next stage which chance is availed by very few applicants. But you need to give a test after complete preparation. So that you get better results and make your life better and prosperous.
Lady Cadet Course Medical for Selection
LCC Medical criteria third stage is a medical test. Means they want to check their contestants medically. So that she can serve the Pakistan army in future in a better way. And by more power and courage and for this she should be medically fit.
Height      152.4cm/5 feet
Weight      according to body index
Vision      as per PAO 11/82
PMA LCC Interview By Pak Army:
After clearing the third stage of selection LCC online registration 2021. You entered the interview stage which filters more than any other method. By talking to a person for a short while you came to know his standard and importance. So this is the very important stage of the selection. One must have to do awesome performance at this stage. This is held at a particular given center. At this stage, one has to face many experts in every field. Documents needed at the time of interview.
All the original educational degree and 3 attested copies of each
6 photographs attested
Domicile
CNIC
Crossed postal order Rs100  to DGPA.
Duly verified degree from HEC
Endorsement application form filled correctly otherwise you will be rejected.
PMA Training for Female Cadets
After being selected to the PAK ARMY by LCC registration 2021. You must need the training to be like them because they were separate training and values than the normal one. So this training is given by PMA experts to make a new one like themselves. This training is necessary for the newcomer because they have to face many difficulties during their whole life after being part of the ARMY. And this training is given at Pakistan ARMY training center Kakul.
Also see: Join Pak Army As AFNS, GDMO, And As a Doctor
Conditions Signed After Selection
After selection in the PMA by registration 2021, you have to sign some conditions to remain the part of the ARMY. Because Pakistan government spend a lot of their money on every cadet. So they do not want to waste it.
Serve Pakistan ARMY for at least seven years.
Do not get married for the next 3 years.
Be loyal to the country and ARMY till the last breath.
Always give more importance to other people in spite of your own benefit.