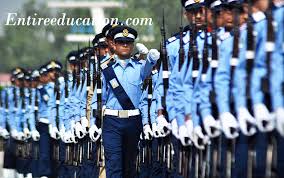 Join Pakistan Airfoce as Aeronautical Engineering Course
If you are willing to join the Pakistan Airforce as an engineer, then there are lots of opportunities a candidate can avail to join the Airforce. Various engineering courses are offered in Pakistan Air Force for GD Pilots, Aeronautics, short course for GD Pilot, Air Defense and Special Duty Course in the Pakistan Airforce. Applicants meeting the required criteria can apply to the relevant job for different commissions in Pakistan Airforce.
How to Join Pakistan Airforce as Aeronautical Engineer 2021 & Commissioned Officer
Interested candidates can avail following opportunities as an engineer in the Pakistan Army:
GD Pilot Course
Aeronautical Engineering Course
GD Pilot Short Course
Logistics Course
Special Duties Course
Air Defence
Important 2021 Induction Date for 119 Non GD Short Service Commission/SPSSC Course, Commission Course, 142 GDP, 27 Air Defence and 88 Aeronautical Engineering Course
(new dates for 2021 are up coming)
Registration Start from 26 Feb
Last Date of Registration 08 March
GD Pilot Course:
Applicants must have minimum 16 and maximum 22 years of age on 31st December 2021 can apply for this course. All male citizens of Pakistan, who are unmarried and the minimum height of 5 feet and 4 inches, can enroll in the recruitment.
Training Period:
All the candidates will have to undertake 4 years training programs, 2 years as aviation cadets and rest 02 years as a pilot. Upon complete of 4 years induction, the cadet will get a degree of BS in aviation sciences.
Educational Requirements:
A candidate must have 60% marks in FSc with subjects including Pre-Engineering, medical and computer sciences.
Aeronautical Engineering Recruitment:
All the male and female citizens of Pakistan, who are not married can apply for this course. The minimum height require for the male is 5 feet and 4 inches and for females, the minimum height allowed is 4 feet and 10 inches for selection as an aeronautical engineer.
Training Period:
The training period will consist of 04 years programs, 02 years training cadet training in aviation and 02 years training as an officer. Candidates will grant a bachelor's degree in aviation and management science degree from Air University.
Educational Requirements:
Candidates with aggregate 65% marks in Fsc in pre-engineer with a subject of chemistry and students of A levels with subjects including physics, maths and chemistry can apply.
GD Pilot Short:
The GD pilot short induction is offered to the unmarried female Pakistani citizens. The minimum height of 5′ 4″ is required to apply for this induction. Like other engineering courses, candidates have to undergo 4-year training program as a pilot and aviation cadet. Candidates who have qualified their intermediate in pre-engineering with 60% aggregate marks are eligible to participate in the course.
Logistic:
This is another engineering course offered to the citizens of Pakistan with 16-22 years of age with 60% marks in FSc with a subject of physics and math can apply for the induction can participate in this course.
Special Duties Induction:
This special duties course is offered by the Pakistan Air Force to all the unmarried citizens of the Pakistan with 16-22 years of age on 31st December 2021 with a height of 5′-4″ height eligible for this induction. Candidates who qualify the written and intelligence tests will be given the opportunity to undertake 04 years  training program in aviation academy. Candidates with intermediate in pre-engineering, pre-medical and computer science are required for the course.
Air Defence Recruitment:
All male Pakistani nationals with age ranging from 16-22 years can apply for the induction. Like other courses, 4 years training programs are offered to the citizens. However, all the candidates should have their FSc with 60% marks.
[box type="tick" style="rounded" border="full"]
Selection Criteria:
If a candidate has passed Fsc with pre-engineering with 60% marks in part 1 can apply by providing a hope certificate signed by their concerned institutions.
Candidates, who qualify written and intelligence tests will be called for ISSB test.
Candidates can register themselves either online or at recruitment & the selection center in different regions.
Preliminary interviews and medical examination will be held at different selection centers.
Flying aptitude tests will be taken from the candidates participating in the GD pilot course.
Final selection will be purely based on merit by the Headquarter of Air Force.
Thanks for visiting our site which is compatible of Universities Admissions and details. We provide the best information about How to Join Pakistan Airforce Admissions 2021.
Official Site: Join Pakistan Airforce
Founded: 1947
Type: Government