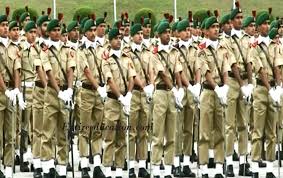 Join Pakistan Army As 2nd Lieutenant – PMA Long Course 146 Online Registration
The Pakistan Army has been looking for new aspirants to Join Pakistan Army As 2nd Lieutenant in the Pakistan Army. Pakistan army has announced PMA course for recruitment and selection and this is a good chance for every young Pakistan to join as the second lieutenant. The majority of Pakistanis boys wish to sacrifice their life for the country and this is the opportunity for them to fulfill their dreams.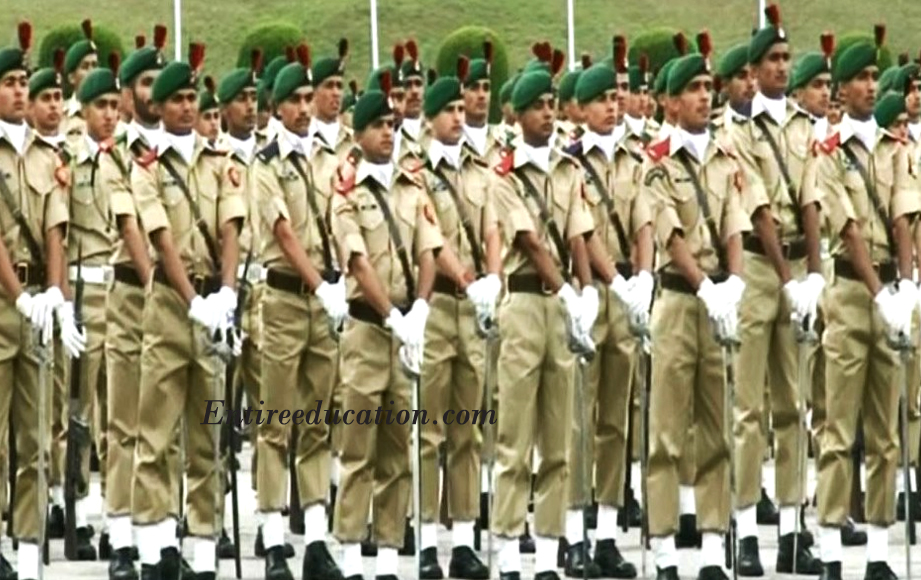 Join Pakistan Army As 2nd Lieutenant Commissioned Officer for 146 PMA Long Course 2021 Last date
PMA Long course 146 Registration Date
Registration Start from 02 April
Last Date of Registration 08 May
Preliminary Test from 11 May to 15 July
Join Pakistan Army As 2nd Lieutenant Selection Criteria and Eligibility:
All the applicants having intermediate or equivalent qualification with the age of 17-22 years are eligible to apply for the long course in the Pakistan Military Academy. However, 03 months relaxation in age is in lower and upper age limit.
Graduates who are already serving in Pakistan Navy or Pakistan Air Force with the age of 17-23 years can also apply for selection in Pakistan Army. Such applicants are allowed 03-month relaxation in upper and lower age limit.
Graduates with 04-year graduation program with BA / BS /BBA or BPA are given more relaxation in their age and applicant from age 17 to 24 are allowed to apply for the long course of PMA.Already serving soldiers with the age of 17-25 years can apply for the long course of PMA.
Marital Status:
Applicants who are already working in the Armed Forces or unmarried civilian are eligible to apply for 2nd lieutenant in Pakistan Army.
Nationality:
All citizens of Pakistan holding domicile of Azad Kashmir and Gilgit-Baltistan can apply for the long course. However, citizens with dual nationality have to surrender their foreign nationalities to be finally selected.
Standard Physical Requirement
Applicant must have a minimum height of  5′ – 4" and the weight proportionate to the height of the applicant are eligible to apply.
Education Requirement:
Candidates having FA/Fsc degree or equivalent should have at least 60% marks to apply for the course.
Candidates with 60% marks in BA/BSc/BBA or BPA and 50% marks in FA/FSC are eligible to apply for the long course of PMA.
Candidates from Balochistan, Azad Kashmir, FATA, Manshera, Umerkot, Chitral, Tharparker and Areas of Interior Sindh with aggregate marks of 55% instead of 60% are allowed to apply in the PMA course.
Already serving soldiers with 50% marks in FA/FSC are eligible to apply for the course.
Those candidates who have passed the part 1 of their intermediate examination with 60% marks and waiting for the result of Part 2 can submit Hope Certificate duly attested by the head of their respective institutions.
All the candidates who have not received their original certificates of Matric/FA/FSC and BA can get a verification certificate from their respective Board/University to submit along with other documents.
Candidates who have qualified their A levels with 60% marks don't need to submit any equivalence certificate.
Ineligibility Conditions For Candidates
A student is considered ineligible if he is rejected by any of the Armed Forces boards.
Students are unfit by any Medical Board.
Candidates diagnosed with Hepatitis B and C are ineligible.
If a candidate is removed/dismissed from Government Services and Armed Forces is ineligible.
If a candidate withdrew from training by the Armed Forces on any grounds.
A candidate convicted through any Court of Law.
Preliminary Selection Process
All the candidates will have to pass the written and intelligence tests of multiple questions. Candidates qualify the written and intelligence test will undergo from physical and medical tests to further qualify for the interviews.
PAK Army Second Lieutenant Entry Test and Physical Tests:
The successful candidates in written and intelligence tests must pass the physical tests for the selection of PMA course. Physical test will include the following:
Candidates have to complete 1.6 Km distance in eight minutes, complete 15 push-ups, 15 sit-ups, and chin-ups in two minutes.
All those candidates who qualify all the tests will finally be called for ISSB test at different Armed Forces hospitals and will be finally selected by GHQ.
Must Check:
Thanks for visiting our site which is compatible of Universities Admissions, Opportunities, and details. We provide the best information about How to Join Pak Army As 2nd Lieutenant 2021.
Official Site: Pakistan Army
Founded: 1946
Type: Government