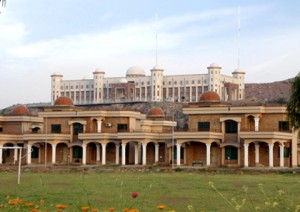 KUST University admission 2022 contains examinations, grants degrees, imparts knowledge and confers diverse academics distinctions on persons who pursue approved courses of study at the University or the constituent colleges/institutions authorized for the objective and also for those who appear as external/private applicants. The KUST also admits, sustains, identifies, and affiliates colleges and other sister institutions.
KUST Social Sciences
English
Economics
Journalism & Mass Communication
Center of Religious Studies
Social Work & Sociology
Institute of Education & Research
Institute of Management Sciences
Physical Sciences
Institute of Information Technology
Maths
Physics
Chemistry
Biological Sciences
Biotechnology & Genetics Engineering
Microbiology
Plant Sciences
zoology
KUST Engineering Sciences
Electrical & Computer Engineering
KUST Medical Sciences
KUST Institute of medical sciences
Pharmaceutical Sciences
Kohat University of Science And Technology Admissions 2022 Last date to Apply with Eligibility, Form
KUST Eligibility Criteria for M.PHIL/MS, MPHIL/MS Leading to PHD
Relevant Master degree or comparison (after 16 year education) or 4-year education after intermediate (minimum 130 credit hours), with first division or a CGPA of 2. 50 on the scale of 4. 00 from HEC regarded as university/ degree awarding institution, having not less than 60% marks in 2 examinations and not less than 45% marks in any examination.
Note: In occasion of admission to M. Phil in English Language and Literature, 50% marks will be essential for those candidates who have surpass MA/equivalent degree in English Language and Literature under Annual/Term System of examination instead of 1st division in MA/equivalent degree.
GAT-General (NTS)/ Equivalent with minimum 50% cumulative score.
Eligibility Criteria for PH.D Programme
  The minimum qualification for a candidate to be registered as a Ph.D Scholar shall be M.Phil/MS/M.Sc (Hons)/Equivalent degree with minimum CGPA  3.00 on the scale of 4.00 or First Division in the relevant field from any HEC recognized university/ Degree Awarding Institution.
 GRE Subject Test conducted by Educational Testing Service will be required at the time of admission to PhD with minimum acceptable score as given below:
 45% Percentile Score: Valid for admission until December 31, 2022
50% Percentile Score: Valid for admission until December 31, 2022
  60% Percentile Score: Valid for admission thereafter
Note: In discipline where this Test is not available, the candidate must have pass GAT-Subject (NTS) with minimum 60% cumulative score. If the Test is not available in the NTS Subject List, then a KUST Committee consisting of at least three PhD Faculty Members in the subject area and approved by HEC will conduct the test at par with GRE Subject Test and qualifying score for this Test will be 70%.
KUST Ineligibility  for  Admission
 Persons guilty for moral turpitude by a court of law shall not be entitled for admission to any program in the University.
Undoubtedly enrolled in any other degree program of this University/ other University.
 A applicant who has been rusticated/ expelled or whose entry in any College/University of the country has been banished for any reason in any way at any time during his/her academics career shall not be admitted to any program without permission of the Syndicate.
Library
KUST library was organized in early 2002. It takes place its operation in September that year. The library organized with a small selection of text and reference point resources to match need of the present departments. In 2003 the library was consisted of only 2000 books. As the number of department improved, so does the selection at library improved. Presently KUST has 14 departments and 05 institutes. KUST Central Library Function as the Knowledge center for the university.
Thanks for visiting our site which is compatible of Universities Admissions and details. We provide the best information about KUST Admission 2022.
Official Website: Kohat University of Science & Technology (KUST)
Founded: 2001
Type: Public