The Jhang campus is situated in satellite town Gojra road Jhang. Govt is only using half portion of the university. Jhang Campus is started in 2005. Present, at least 400 students are studying in the campus. To improve education in institute and plan for new buildings of Jhang Campus has been prepared 200 Kinal land has purchased near Chenab college and one plan also going on that another 283 Kinal land should purchase to build a new fully fledged building for university.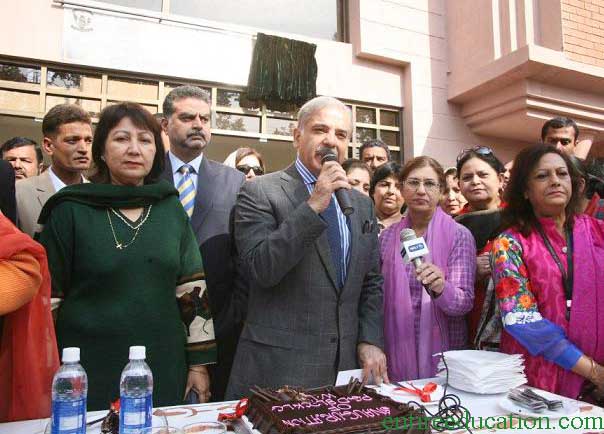 Important 2022 Admission Date for BS English Literature, Mathematics, Economics, Education, Mass Communication, BFA., BBA, BS Computer Science
Admission Start from Sep 07
Last Date of Form Submission Sep 14 to Sep 16
Get Admission Form on payment of Rs 1000/- in favour of Treasurer LCWU
Entry Test for BFA held on Sep 18 at 09:00 and BS English
Literature held on Sep 18 at 09:00 AM
Display of 1st Merit List Sep 18 at 04:00 PM
Display of 2nd Merit List Sep 22 at 04:00 PM
Display of 3rd Merit List Sep 30 at 04:00 PM
Orientation & Beginning of Classes Octo 01
Important 2022 Admission Date for MA English Literature, Economics, Islamic Studies, Education
Admission Start from Sep 14 to Sep 16
List of Eligible Applicants for Written Test Sep 18
List of Eligible Applicants for Interview Sep 22
Interview of Applicants Sep 28
Display of Merit List Sep 29
Interview Disable and Sports Basis Sep 30
orientation & Beginning of Classes Octo 01 at 09:00 AM
Entry Test for MA English Literature, MA Economics, MS Mathematics held on Sep 21 at 09:00 AM
Departments
Departments of English
Departments of Economics
Departments of Education
Departments of Mathematics
Departments of Craft & Textile Designing
Supporting faculty for teaching Minor courses
University offers program in following Degrees
BS 4 year Program:
BS English Literature
BS Economics
BS Mathematics
BS Educations
BFA (Craft & Textile Designing)
BS 2 year Program:
M.A English
M.A Economics
Scholarships
Institute offer MA scholarship program in two fields craft & Industrial design.  Currently new trained talent is available. In the beginning it was the program to send scholarship for MA Programs. But high education like PHDs send scholarship is very difficult. The talent in the static field is very high and scholarship for this is proposed.  The scholar will join the local university first for 02 years and then will go to foreign university. LCW University may use his linkage for scholarship for PHD program with foreign university.
Achievement2
At least 300 students are passed out from university. No of them are working in the institute as a teacher in Jhang, Faisalabad, Lahore campus and Chenab College. Except studies every year some ceremonies and other entertainment programs also held in these campuses. These entertainment programs not only entertain the student and the teachers it creates huge impact on institute reputation.
Future Plans
University future plans are to build a newly building for Women University, in which women can get education freely and with self determination and want to standard of education better with professional teachers and with their experience and one purpose is spread the education in the area.
Contact Us:

Thanks for visiting our site which is compatible of Universities Admission & details.
See Also: IBA Karachi
Official Site: www.lcwu.edu.pk
Founded: 2005
Type: Independent