Liaquat University of Medical & Health Sciences aspires to accomplish dominance as a top-tier world-class medical research and teaching university, making top notch healthcare carriers operating brilliance in every portion of the community. Every year Liaquat University Medical College announces admission in the month of Octo for medical programs.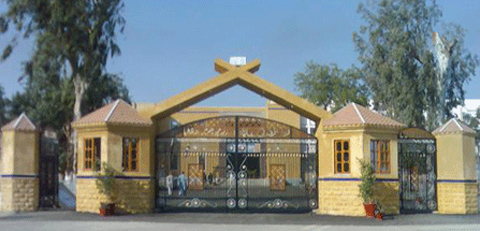 Important Admission Date for M.Phil leading Ph.D. and Ph.D. Program in Anatomy & Cell Biology, Pharmacology, Biochemistry, Pathology/Virology, Molecular Biology, Epidemiology & Public Health, Gastroenterology, Breast Surgery, Oncology, Dermatology
Admission Start from 25 NOv
Last Date of Form Submission 08 Dec
Get Admission Form on payment of Rs 2,500/- in favour of Vice Chancellor, LUMHS Jamshoro.
Applicant must pass GAT-General with 50% in NTS or LUMHS Entry Test FOR M.Phil
Important Admission Date for BS Nursing
Admission Start from 05 Nov
Last Date of Form Submission 25 Nov
Admit Card Issue from 02 Dec
Entry Test should be held on 09 Dec
Important Admission Date for BS Biomedical Engineering
Admission Start from 27 Octo to 17 Nov
Last Date of Form Submission 21 Nov
Get Admission Form on payment of Rs 12,00 though Bank Chalan in favour of IBT LUMHS
Important Admission Date for Postgraduate Degree/Diploma, CPSP, Training Programs
Admission Start from 13 Octo
Last Date of Form Ssubmissionat Postgraduate Medical Centre, LUMHS 30 Octo
Display of Eligible Applicants 07 Nov
Issuance of Admit Slip with Dates and Venue of the Entry Test 20 Nov
Entry Test for M.phil/M.Sc/MPH/Diploma and MCPS will Start 01 Dec
M.D/M.S Part-I Examination for Degree Courses 17 Dec
Day one Ceremony for Successful Applicants 01 Jan
Beginning of Session 01 Jan
Get Admission Form on payment of Rs 25,00 from Postgraduate Medical Centre, LUMHS Jamshoro
Liaquat University Medical College Fee Structure for Locals Pakistani:
Degree Courses Rs 40,000 per year
Diploma Courses/MCPS Rs 20,000 per year
Degree/Diploma Courses $10,000 per year
Important Admission Date for MBBS/BDS
Admission Start from 10-09-2022
Last Date of Form Submission 30-09-2022
Entry Test should be held on 19-10-2022
Get Admission Form on payment of Rs 600/- from following branches of HBL:
University of Sindh Old Campus Hyderabad
Saddar, Hyderabad
Jail Road, Hyderabad
Qasimabad, Hyderabad
Shaheed Benazirabad PUMHS
Thatta
Badin
LUMHS Sub Branch Jamshoro
Hala
Tando Mohammad Khan
Tando Allayar
Sanghar
Degri
Umerkot
Shahdapir
Jinnah Postgraduate Medical Centre Karachi
Important Admission Date for Online Diploma in Family Health Care 2022
Application Processing Fee Rs 2,000/-
Registration Fee Rs 1200/-
Examination Fee Rs 22,30 with late Fee Rs 25,30/-
Workshop Fee Rs 6,000
Total Seats 100
Duration 1 Years
Get Admission Form and pay Rs 2000/- along with documents challan for in favor of DFHC LUMHS.
Fee Submitted online in account no. 0072 79 0107740 3 from Pakistan/ PK36 HABB 0000 7279 0107 740 3 from Aboard, HBL, Sindh University Branch LUMSH Jamshoro.
After Admission applicant sends pay order/bank draft of Rs 37,200 a full fee except examination fee.
The application also sent 2 installment 1st is Rs 22,200 and 2nd of Rs 15,000 before a start of Second Session.
Liaquat University Medical College Departments:
Medicine
Paediatrics
Pulmonology/Chest Medicine
Cardiology
Dermatology
Family Medicine
Gastroenterology
Nuclear Medicine
Nephrology
Psychiatry
General Surgery
Orthopaedic Surgery & Traumatology (DOST)
Paediatric Surgery
Plastic Surgery
Neuro Surgery
Obstetrics & Gynaecology (ObGyn)
Urology
Otorhinolaryingology (ENT)
Ophthalmology
Radio Diagnosis & Imaging
Cardiothoracic Surgery
Vascular Surgery
Anaesthesiology
Institute of Physiotherapy and Rehabilitation Sciences
Anatomy
Molecular Biology
Human Genetics
Physiology
Biochemistry
Pharmacology
Pathology
Forensic Medicine & Toxicology
Institute of Biomedical Technology
Community Health Sciences
National School of Nursing
Medical Education
Paramedical Sciences
Homeopathy
Eastern Medicine
Department of Medicine
The Department of Medicine, LUMHS Jamshoro, Sindh, Pakistan, is committed to promoting excellence in teaching and research in order to produce competent and confident medical graduates as well as postgraduates who will take responsibility for their continued professional development.
The purpose of the undergraduate program foremost to the degree of MBBS is to educate students in the principles and practice's of Medicine and to present them with the flexibility to continue studying after graduation. A variety of educating methods is used to include things like Lectures, Tutorials, Presentations, Projects, Case studies, Ward rounds, Out patient clinics and periods of self-directed learning. Summative assessment methods include written exams, oral exams, clinical exams and constant assessment.
Liaquat University Medical College, Institute of Biomedical Technology:
Institute of Biomedical Technology established in 2009. Higher Education Commission Islamabad sanctioned a project to establish Biomedical Equipment Repair Workshop in 2006. The main object of the project was to provide technical assistance, troubleshooting and maintenance of biomedical equipment at public sector organizations. Looking at the dire need of technologists, Biomedical Workshop was converted into Institute of Biomedical Technology in February 2009. The Institute of Biomedical Technology is unique in is existence to provide training in such a dynamic field.
Liaquat University Medical College:
Journal of LUMHS Jamshoro, Pakistan, publishes original manuscripts, case reports and reviews on topics related to medical and health sciences. LUMHS is acknowledged by Higher Education Commission of Pakistan, Islamabad (HEC), Pakistan Medical and Dental Council (PMDC) and involved in Index Medicos for WHO Eastern Mediterranean Region (IMEMR) and also Embase. JLUMHS is partially sponsored by Higher Education Commission of Pakistan.
Get latest updates of Admission of LUMHS Jamshoro
Thanks for visiting our site which is compatible of Universities Admissions details. We provide the best information about LUMHS Jamshoro Admissions 2022.
Official Website: Liaquat University of Medical and Health Sciences
Founded: 1951