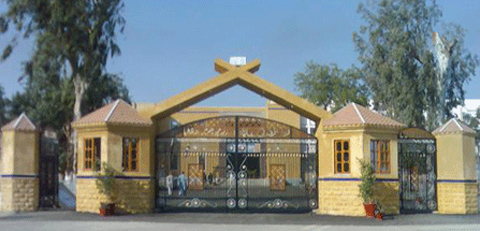 LIAQUAT University of Health and Medical Sciences, LUHMS Merit List for Admissions 2019
(adsbygoogle = window.adsbygoogle || []).push({});
The LIAQUAT University of Health and Medical Sciences recently opens its gates for new applicants to enrol in its new academic session. The LIAQUAT University is a public sector research health institute located in the city Jomshoro, Sindh. The institute gets its recognition from the PM&DC, HEC and PNC of Pakistan. Institute calls new candidates for new enrollment from all over Pakistan. Candidate will get the complete admission detail from the link given below in the post. The LUHMS management conducts their new entries on the basis of previous education of candidates. Admission management organized the selection list on the basis of HSSC marks & MCAT results. Candidates can only apply in those fields to which they are eligible. Our team will upload the complete department wise LUHMS Merit List 2020 here. Moreover, we had uploaded brief details of programs offered by the institute in this spring season admissions.
In the spring session admissions these programs are offered for desiring candidates to apply:
Undergraduate Programs:
5 years DOCTOR OF PHARMACY
Eligibility Criteria: HSSC with 60 percent Marks
The last date for submission of forms in relevant department: 10th Jan 2020
The last date for submission of applications for self-financed seats: 6th Feb 2020
Applicants are allowed to submit forms before the given deadline after the due date university will not accept any type of application. Students can also apply online through the official Web portal of the institute. Otherwise, a prospectus with admission form is also available in the prescribed channels of the institute. For complete admissions, eligibility criteria and fee structure details click the link given below:
1st, 2nd and 3rd LIAQUAT University of Health and Medical Sciences, LUHMS Merit List for Admissions 2020
LUHMS Institute admits their new students on the basis of Fsc marks. Candidates with minimum 60% marks are allow to apply for their seat. But selection will done on an open merit system. The LUHMS management also provides a facility of reserved seats for new candidates. Candidates can also be able to apply on self-finance basis but they must have to appear in an NTS test conducted on 22-10-2020. Only those Regular basis applicant who have appeared in MBBS medical and BDS Entry test are eligible for admission. Candidates who had not given any test cannot be able to apply. The officials will soon organize the merit criteria on the basis of the HSSC scores & M-CAT of all the applicants.  We will upload the complete department wise selected candidate's lists 2020 here in the post below.
Before checking your name and status also visit these institutes and check their merits:
Entry Test:
The LUHMS management commences its new entries of candidates on the basis of scores of MCAT and HSSC for regular merit base candidates. Applicants of self-financed seats will have to appear in the NTS test that was conducted on 20-10-2020.    
LUHMS Merit List 2020:
From Here applicants will able to get the complete departmental 1st, 2nd and 3rd selected candidates list soon. We will upload them soon. Stay connected.
First provisional merit list will display on 15 January 2020
Display of District wise Merit Lists: 18 January 2020
(adsbygoogle = window.adsbygoogle || []).push({});
Display of District wise Merit Lists for self-financed applicants: 9 February 2020