Founded in 1986 and established in a historical conventional location of Lahore, LUMS is one of Pakistan's most esteemed institute. Every year LUMS University Lahore Admission announces in the month of March/April. A leading in example educating techniques in Pakistan, it gives you education and learning in social sciences, law and engineering. A University Admissions, University Introduction, University School of Social and Engineering, University School of Humanities Social Sciences and Law, University Suleman Dawood School of Business.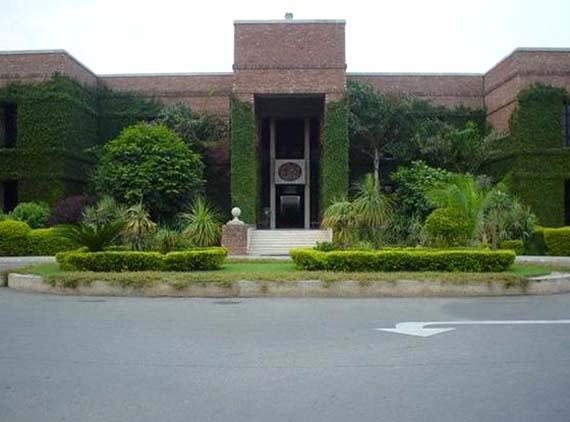 Important 2022 Admission Date for Afghan Nationals for BSc(Hons) in Accounting & Finance, Management Science, MBA, BS & MS Biology, Chemistry, Computer Science, Electrical Engineering, Mathematics, Physics
Last Date of Form Submission 18 May
Registration Deadline 08 May 2022 for SAT Test
Deadline to take SAT-I: May 02
Deadline to take SAT-II: Jun 06
LUMS University Lahore Admission Updated 2022
LUMS University Lahore Admission Schools:
LUMS has three schools namely: LUMS Undergraduate Programmes
Suleman Dawood School of Business – SDSB
School of Humanities, Social Sciences and Law – SHSSL
 School of Science and Engineering – SSE
And provides BS, BSc (Honours), BA (Honours) 4-years and also BA-LLB (5-years) programs.

LUMS University Lahore Admission BS Admission:
LUMS School of Science and Engineering provides 4-year undergraduate programs in the areas  which are given below.
Biology
Chemistry
Computer Science
Electrical Engineering
Mathematics
Physics
The particular objective of the program is to modify the experience of education and learning in Pakistan along with the region. By way of its world-class science and engineering graduates and higher good quality, industrially related analysis, it'll catalyze real industrial progression in the region.
I highly recommend you to see the School of Science and Engineering web site for further more information
LUMS University Lahore Admission Graduate Programmes:
Admission Requirement for BBA and MBA:
Masters Admission:
LUMS offers Masters programmes in following five areas.
MBA
Executive MBA
MSc Economics
MS Computer Science
MS Computer Engineering
PhD:
LUMS offers Ph.D. programmes in the following four areas.
PhD Mathematics
PhD Management
Ph.D. Computer Science
Ph.D. Computer Engineering
Transfer Student:
LUMS welcomes shift learners coming from recognized institutions at the Undergraduate stage. Candidates involved in the shift to the LUMS Undergraduate Programs need to be enrolled in an Undergraduate Program in an HEC accepted institution and must have finished 1 year or estimated to finished 1 year just before getting started with as an entire period university student. The exchange is provided two times a year just before the Tumble and Springtime. semesters respectively.
LUMS University Lahore Admission Financial Aid:
LUMS provides a lot of economical guidance chances to undergraduate and graduate learners, depending on require and merit or normally a collaboration of economical aid comprising loan product, tuition waiver and work compensation. It can be a university make an effort to make best use of its outreach and determine worthy learners and help out them in financing their education and learning. At this time, out from the total 2742 enrolled learners (Coming back Courses), 853 are becoming complete or incomplete economical assistance, 319 are accepted by NOP and 1570 are self-supported. To-date, the complete economical aid disbanded by LUMS is PKR 1. 2 billion approximately.
At present, out of a LUMS student entire body of more than 2700, just about 50% are on several kind of economical assistance.
LUMS provides economical assistance to undergraduate, graduate and post-graduate learners that support these individuals to attain his or her ambitions without having any kind of economical difficulties that may possibly hinder his or her means to being successful.
Schools Information:
About three schools are housed in LUMS and each and every, regardless of whether more than 2 years older or only TWO years have got evidently created a tag in their particular career fields.
A  leading Suleman Dawood School of Business a difference started in 1986. It's different educating techniques, just like the case study procedure, get ready learners academically, individually, and by professionals for flourishing professions and offers possibilities to generate pleasantly.
A  School of Humanities, Social Sciences & Law (previously School of Arts and Sciences) will be the biggest school at LUMS with a optimum share of the LUMS student entire body. They have created a wonderful factor in direction of the nation's repertoire of remarkable multidisciplinary education and learning in the liberal arts.
The particular latest add-on to LUMS profile may be the School of Science & Engineering which usually as a result of its entire world-school science and engineering graduates and higher good quality, industrially related analysis, will certainly catalyze authentic industrial progression in the area.
Thanks for visiting our site which is compatible for Universities Admissions and details. LUMS Admissions.
Official Website: LUMS
Founded: 1984
Type: Private