After passing the 12th exam many Pakistani students are interested to study abroad. This is a costly process and the families of students are not able to fulfill the expense to teach their children in international universities. To overcome this international university of other countries offers scholarships to help the students on need and merit based. These scholarships enable Pakistani students to study in international universities. China is among one of those counties who are offering scholarships to Pakistani students. Recently they offer scholarships for MBBS for the study year 2022-2023.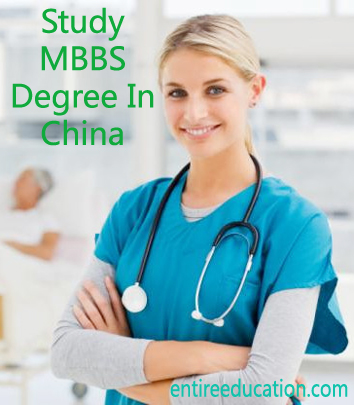 Scholarships for MBBS
Many medical universities in china offer scholarships to potential students who want to study MBBS from Chinese university. These universities used English as their medium of instruction. University will award the scholarships after each academic year. The compilation result of scholarships includes the weightage of student's final exams, individual performance, and academic record during the year and participation in extracurricular activities.
Eligibility Criteria:
The university will set some criteria to become eligible for scholarship to study MBBS in china. The eligibility criteria conditions are
Applicant must be non citizen of China and physically good in health.
For undergraduate, the applicant must possess HSSE certificate and age should be less than 25 years.
Applicant must be a Pakistani or AJK national.
Applicant who already taking any other financial aid are not able to get this scholarship.
Applicant must obtained 50% marks in aptitude test.
Value:
Offered to MBBS students cover
Tuition fee, laboratory experiment fee and basic learning material cost.
Outpatient medical service.
Living allowance.
Local Government Scholarships in China:
In china local or provincial governments are also offering grants to international students to study any program including MBBS, Engineering and management. These also have some criteria to be fulfilled. Applications are submitted annually from January to April. These are offered by the following governments.
Beijing
Shanghai
Chongqing
Liaoning
Dalian
Jiangsu
Hubei
Zhejiang
Jiangxi
Guangxi
Yunnan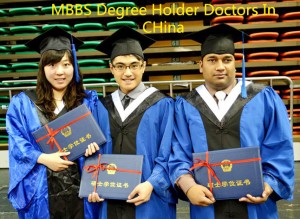 The Chinese government offers many grants specific for nationals to study in top Chinese universities. These are offers annually. Form will be submitted in January to April every year. For getting these grants there is some eligibility criteria set by the university.
Chinese federal and provincial governments are offering assistantship to international students and also Pakistani students to study in Chinese universities. These all are offered for many study disciplines including MBBS. Many universities in china are offered Nationals to study there. Assistantship are offered to cover tuition fee, living allowance and medical.
Medical & Engineering Universities:
Hubai University of TCM
Hubai University of Engineering
China Medical University
Chongqing Medical University
Shenyang Medical College
Required Documents:
Passport Scan Copy
12 Pictures
Matric/Inter Certificate
Medical Certificate
Police Clearance Certificate
MBBS In China Fee Structure:
Hostel Charges, Tuition Fee and Visa Process Fee Rs 4,50,000
Hostel Charges+ Tuition Fee from 2nd year to 5th Year Rs 3,00,000