Introduction, Minhaj University Admission 2021 Last Date &    Fee Structure
The Minhaj University, Lahore is found at a renowned place which is very easily approachable from all the diversely located main areas of the city. Consequently, degree awarding charter was given to The Minhaj University, Lahore, vide Act No: XII of 2005, Govt. of the Punjab. The Higher Education Commission of Pakistan has also recognized the Minhaj University admission and has inserted it in a higher category specified as W-category operating superbly.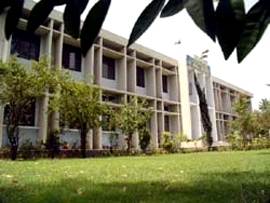 Important Admission Date for BS Chemistry, Physics, Botany, Mathematics, Statistics, Computer Science, Software Engineering & Information Technology, Economics & Management Sciences, Islamic Studies & Shariah, Humanities, Social Sciences, Art & Desing, BS Chemical Engineering, Engineering Technology, Languages
Admission open.
Minhaj University Admission, Departments, and Faculties
The Minhaj University includes using Faculties, Departments, and Constituent Colleges.
Faculty of Basic Sciences and Mathematics
Department of Mathematics
Department of Physics
Department of Chemistry
Faculty of Social Sciences and Humanities
Department of Political Science
Department of Education
Department of Economics
Department of Mass Communication
Faculty of Islamic Studies
Department of Shariah and Islamic Studies
Faculty of Languages
Department of English
Department of Arabic
Faculty of Computer Science and Information Technology
Department of Computer Science & Information technology
Faculty of Commerce and Management Science
Department of Commerce
Department of Management Science
Minhaj University Admission:
Admission criteria are described in the prospectus. Prospectus is accessible at Minhaj University campus Hamdard Chowk Township, Lahore. Minhaj University Provides subsequent Degree Programs in several Disciplines.
Minhaj University Admission Fee Structure:
| | | | | | |
| --- | --- | --- | --- | --- | --- |
| Sr.# | Course Name | Duration | Total Package | At the time of adm: | Installments |
| 1 | B.Com | 4-Yrs | 179200 | 16000+3300 | 8*20400 |
| 2 | BS Public Administration | 4-Yrs | 179200 | 16000+3300 | 8*20400 |
| 3 | BBA | 4-Yrs | 277200 | 30000+3300 | 8*30900 |
| 4 | BS CS/IT | 4-Years | 267600 | 30000+3300 | 8*29700 |
| 5 | BS Chem/Phy | 4-Years | 298400 | 32000+3300 | 8*33300 |
| 6 | BS Mathematics | 4-Yrs | 179600 | 26000+3300 | 8*19200 |
| 7 | BS Statistics* | 4-Yrs | 179600 | 26000+3300 | 8*19200 |
| 8 | BS Economics | 4-Yrs | 210000 | 30000+3300 | 8*22500 |
| 9 | BS Library Science | 4-Yrs | 210000 | 30000+3300 | 8*22500 |
| 10 | BS English | 4-Yrs | 179200 | 16000+3300 | 8*20400 |
| 11 | BS Mass Communication | 4-Years | 179200 | 16000+3300 | 8*20400 |
| 12 | BS Pol. Science | 4-Years | 162400 | 16000+3300 | 8*18300 |
| 13 | B.Ed | 4-Years | 179200 | 16000+3300 | 8*20400 |
| 14 | M.Sc Economics | 20 Months | 122800 | 28000+3300 | 4*23700 |
| 15 | M.Sc Mathematics | 20 Months | 93200 | 26000+3300 | 4*16800 |
| 16 | M.Sc Statistics* | 20 Months | 93200 | 26000+3300 | 4*16800 |
| 17 | M.Sc Chemistry | 20 Months | 190400 | 26000+3300 | 4*41100 |
| 18 | M.Sc Physics | 2-Years | 165200 | 26000+3300 | 4*34800 |
| 19 | M.A Pol Science | 2-Years | 86800 | 16000+3300 | 4*17700 |
| 20 | MBA Professional | 1 1/2-Years | 174000 | 30000+3300 | 3*48000 |
| 21 | MBA Professional | 3 1/2-Years | 366000 | 30000+3300 | 7*48000 |
| 22 | MBA Exective | 2 Yrs | 173000 | 30000+3300 | 4*35750 |
| 23 | Banking & Finance | 2 Yrs | 208600 | 31000+3300 | 4*44400 |
| 24 | Marketing / HRM | 2 Yrs | 208600 | 31000+3300 | 4*44400 |
| 25 | Supply Chain Management | 20 Months | 208600 | 31000+3300 | 4*44400 |
| 26 | Islamic Banking | 20 Months | 208600 | 31000+3300 | 4*44400 |
| 27 | MBA Executive | 20 Months | 173000 | 30000+3300 | 4*35750 |
| 28 | M.Sc CS/IT | 2-Years | 131600 | 20000+3300 | 4*27900 |
| 29 | M.Com | 20 Months | 116800 | 28000+3300 | 4*22200 |
| 30 | M.A English | 20 Months | 100400 | 20000+3300 | 4*20100 |
| 31 | M.Sc Economics | 20 Months | 122800 | 28000+3300 | 4*23700 |
| 32 | M.Sc Library Science | 2-Years | 122800 | 28000+3300 | 4*23700 |
| 33 | M.Sc Mass Communication | 2-Years | 108400 | 16000+3300 | 4*23100 |
| 34 | M.A Pol. Science | 2-Years | 86800 | 16000+3300 | 4*17700 |
| 35 | M.A International Relations | 2-Years | 86800 | 16000+3300 | 4*17700 |
| 36 | M.A Education | 2-Years | 98800 | 16000+3300 | 4*20700 |
| 37 | M.Ed | 2-Years | 98800 | 16000+3300 | 4*20700 |
| 38 | M.Ed | 1-Year | 57400 | 16000+3300 | 2*20700 |
| 39 | PGD Appl.Economics | 1-Year | 35600 | 8000+3300 | 4*6900 |
| 40 | PGD ELT | 1-Year | 27800 | 8000+3300 | 4*4950 |
| 41 | PGD Computer Science | 1-Yrs | 32000 | 8000+3300 | 4*6000 |
| 42 | Master/M.Phil Education | 2-Yrs | 118400 | 20000+3300 | 4*24600 |
| 43 | Master/M.Phil Mathematics* | 2-Yrs | 118400 | 20000+3300 | 4*24600 |
| 44 | Master/M.Phil Economics | 2-Yrs | 118400 | 20000+3300 | 4*24600 |
| 45 | Master/M.Phil Mass Comm* | 2-Yrs | 118400 | 20000+3300 | 4*24600 |
| 46 | Master/M.Phil Political Sc | 2-Yrs | 118400 | 20000+3300 | 4*24600 |
| 47 | Master/M.Phil English | 20 Months | 118400 | 20000+3300 | 4*24600 |
| 48 | Master/M.Phil Commerce | 2-Years | 118400 | 20000+3300 | 4*24600 |
| 49 | MS/M.Phil Management Sc | 2-Years | 129200 | 20000+3300 | 4*27300 |
| 50 | MS/M.Phil Computer Science* | 2-Years | 129200 | 20000+3300 | 4*27300 |
| 51 | MS/M.Phil Chemistry | 2-Years | 190400 | 26000+3300 | 4*41100 |
| 52 | MS/M.Phil Library Sciences* | 2-Years | 129200 | 20000+3300 | 4*27300 |
| 53 | MS/M.Phil Statistics* | 2-Years | 118400 | 20000+3300 | 4*24600 |
Get latest updates of Minhaj University Admission
Thanks for visiting our site which is compatible of Universities Admissions and details. We provide the best information about Minhaj University Admission 2021.
Official Website: Minhaj University
Founded: 2003
Type: Private