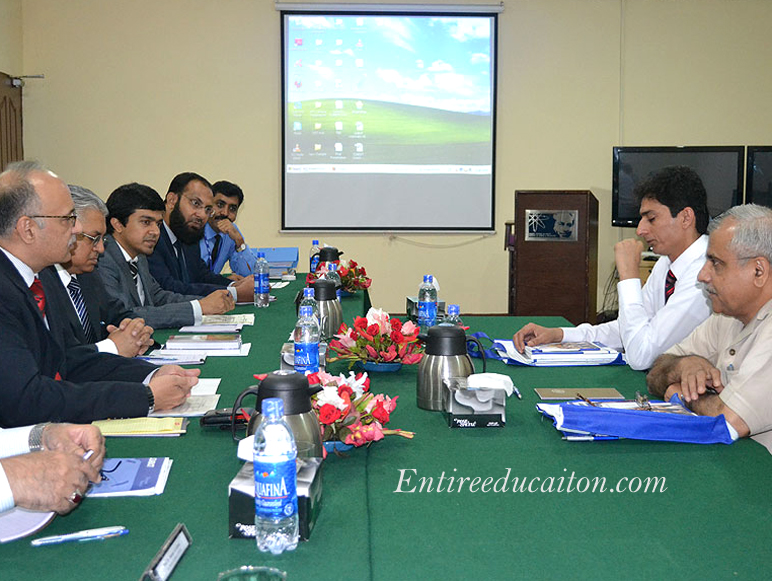 National Computing Education Accreditation Council commonly known as NCEAC is a regulatory body that provides accreditation to the universities and institutions in Pakistan which are offering degrees in the field of software engineering, information technology, Computer Science, information systems and telecommunication and networking. The regulatory body of NCEAC works under the umbrella of Higher Education Commission of Pakistan.
NCEAC will take care of all matters related to the accreditation of educational institutions and their departments, employees and trains by providing some criterion related to the duties to be performed. It will occasionally assess and examines the guidelines followed in various Universities, Degree Awarding Institutions and their subsidiary schools offering processing degree programs.
Accreditations of Programs:
NCEAC will publish a list of accredited programs to which they offered accreditation. All institutes in Pakistan who provides education in recognized computing education are required to apply for accreditation to the council. The computing education which is taken from the accredited bodies outside from Pakistan is also recognized by NCEAC. All computing institutes in Pakistan which are offering accredited study programs in the field of computing are also required to deliver information regarding courses as the council is providing regarding study and examination to get computing education.
Visits by NCEAC:
For accreditation of degree programs from national Computing Education Accreditation Council, the council will make an AIC (Accreditation Inspection Committee). The chairperson of the council will head the AIC and the members are also nominated by the Head of committee. The inspection process by the committee will be passed in a sequence to evaluate the study programs alternatively one from the government institution and one from non-government institution.
List of Accreditation Institutes by NCEAC

BS(Computer Science)

1

Bahria University, Islamabad Campus

2

Bahria University, Karachi Campus

3

IQRA University Islamabad Campus

4

Comsats Lahore Campus

5

City University of Science & IT Peshawar

6

GC University, Faisalabad

7

Sarhad University Peshawar

8

University of Sargodha

9

University of Science & Technology, Banu

10

GC University Lahore

11

Hamdard University, Karachi Campus

12

IQRA University, Karachi Campus

13

ISRA University, Karachi Camps

14

Jinnah Women University, Karachi

15

SZABIST, Karachi Campus

16

UOG, Gujrat

17

University Management & Technology, Lahore

BS Software Engineering

1

University Management & Technology

2

SZABIST, Karachi Campus

3

University of Science & Technology, Bannu

4

GC University, Faisalabad

5

City University of Science & IT Peshawar

6

APCOMS Rawalpindi

BS Information Technology

1

GC University, Faisalabad

2

NUST-SEECS, Islamabad

3

University of Sargodha

4

SZABIST, Karachi Campus

5

University of Gujrat
Registration and Accreditation:
Toget recognition from NCEAC the university administration needs to apply online at the official website of National Computing Education Accreditation Council, which is for accreditation of their computing degree. Before visit of AIC team the things which are mentioned at the website must be display in each lab and class room of the institution. If the AIC team found anything which is not according to the criterion they set, they will not accredit the institution. The institution needs to again apply for recognition after deeply checking their status. Samples of all compulsory forms like admission, student information, admin structure and accreditation guidelines are also available at the website of council.
Official Site: National Computing Education Accreditation Council
Founded: 2007
Type: Public