NILIS Sri Lanka Admission
National Institute of Library and Information Science Sri Lanka Admissions 2014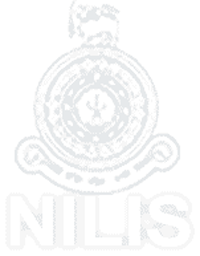 About NILIS Sri Lanka
The NILIS Sri Lanka was founded in 1999 by the institute Ordinance. The objective of the  NILIS Sri Lanka  is to offer postgraduate and common training conveniences in the Library and Information Science field with exclusive consideration to the school/teacher librarianship. The organization of the  NILIS Sri Lanka was a result of the World Bank funded General Education Project 2, (GEP 2). The objective of the GEP 2 was to strengthen the distinct education sectors in Sri Lanka which includes the School Library sector.
NILIS Sri Lanka Programs
NILIS Sri Lanka Postgraduate Courses
Mphil PhD in Library and Information Science
Master in Library and Information Sciences (MLS)
Masters in Teacher Librarianship (MTL)
Postgraduate Diploma in Teacher Librarianship (PGTL)
Postgraduate Diploma in Library & Information Science (PGL)
NILIS Sri Lanka Diploma Courses
Diploma in Teacher Librarianship (DTL)
Diploma in Library & Information Management (DLIM)
Diploma in School Librarianship (DSL)
Diploma in Pubic Librarianship (DPL)
Library
The institute Library is regarded as as one of the better libraries in Sri Lanka on the library and information Science field. The library is outfitted with precious printed supplies such as books, periodicals, seminar proceedings, reports. In combination with that electronic materials such as CDs, e-journals are also accessible. The selection also is made up the products on Education, Information and Communication Technology, Management, Research Methodology and related subjects.
Contact Us
NILIS
University of Colombo
Colombo 03, Sri Lanka
Tele/Fax: 00-941-2507150
Thanks for visiting our site which is compatible of Universities Admissions and details.
Official Website: NILIS Sri Lanka
Founded: 1978
Type: Public