Introduction, Nishtar Medical College Admission 2021 Last Date:
Nishtar Medical College admission section is a medical school situated in Multan, Punjab, Pakistan. It is referred to as after Sardar Abdur Rab Nishtar, a famous associate of Father of the Nation Mohammad Ali Jinnah and the then Governor of Punjab province. It is one of the highest regarded medical schools of the country. The greater part of the degrees it honours are in the fields of Medicine (MBBS) and Dentistry (BDS).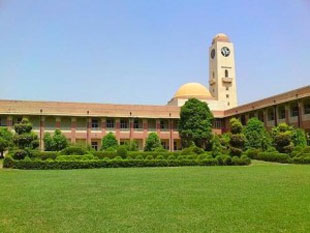 Important Admission Date for B.Sc Nursing 4 Years
Entrance Start from 1st Octo
Last Date of Form Submission 30 Octo
Get Admission Form from Admission office College of Nursing, Nishtar Hospital, Multan upon payment of Rs 500/- during working Hours
Interview at College of Nursing, Nishtar Hospital, Multan on 29 Nov at 08:30 AM
Important Entrance Date for MBBS and BDS 2021-22
Admission Start from 04th Aug
Last Date of Form Submission 09 Aug
Issuance of Admit Card is 11 to 16 Aug 2014
Entry Test should be held on 31 Aug
Registration for Hafiza Quran 11 Sep to 13 Sep
Test of Hafiz Quran is from 15 Sep to 20 Sep
Issuance of Admission Card and Date of Admission Card is 23 Sep to 02 Octo from 9 am to 2 pm
Medical Board for Special Applicants 13 Octo to 16 Octo
Display of 1st Merit list for MBBS 30 Octo
Beginning of Classes in medical colleges 17 Nov
Display of first merit list BDS 10 Dec
Beginning of classes in Dental Colleges 22 Dec
Departments:
NMC has the subsequent departments:
Basic Health Sciences departments:
Anatomy
Physiology
Biochemistry
Behavioral Medicine
Forensic Medicine
Pathology
Pharmacology
Community Medicine
Clinical Health Sciences departments:
Medicine
Surgery
Pediatrics
Obstetrics & Gynaecology
 Ophthalmology
 Otolaryngology
Nishtar Medical College Admission:
Admission Procedure:
As the admission to the college is executed by Government of the Punjab, Health Department, the coverage of admission is revised for every session. Please contact the official Webpages for up-to-date and precise details. You should acquire prospectus for admission when it is publicized in newspapers every year.
This prospectus is an intro to the several Government Medical Colleges in the Punjab, Pakistan. It consists of guidelines and rules regarding administration, entrance and examinations etc. The prospectus is modified yearly to up-date the alterations. The prospectus and relevant details are also accessible on The Web at the official Web page.
Eligibility:
Candidates having domicile of Punjab and Federal Capital Area shall be entitled to fill out an application for admission in Government Medical and Dental Colleges of Punjab.
Candidates must have anchored 715/1100 unadjusted marks in F. Sc. (Pre-medical) or comparative examination (with no which includes the marks of Hafiz-e-Quraan).
Applicants who maintain qualifications comparative to intermediate (Pre-Medical) in the subjects of Physics, Chemistry, Biology and English can apply for admission. The equivalence of certification and calculations of marks of the applicants possessing certification aside from F. Sc (pre-medical) will be identified by the Inter Board Committee of Chairmen, Islamabad. (IBCC).
The Chairman Admission Board reserves the appropriate to study the informative documents of such candidates. In the event that any discrepancy is determined with consider to the eligibility/ calculation of marks, of any candidate, he will direct the matter back again to the IBCC for reconsideration in the lighting of the discrepancy.
Address:
Secretary IBCC (Inter Board Committee of Chairmen)
Office No. 342, Street No. 97, Sector -G-9/4
Islamabad. Ph: 051-2852041, 2851578
Fax: 051-2280665
The Candidates should be under 25 years of age on the last date of submission of application.
Candidates from Azad Jammu & Kashmir and Northern Areas for admission to the first year MBBS/BDS shall take the Entry Test of the Punjab.
Thanks for visiting our site which is compatible of Universities updates and details. We provide the best information about Nishtar Admission 2021.
Official Site: Nishtar Medical College
Founded: 1951
Type: Public