Introduction, NUML Peshawar Campus Admission 2022 Last Date:
NUML Peshawar Campus admission section positioned in the South West of the amazing  city of Pakistan, in the background of well-known , it is distribute over an area of 25 acres. A great number of Pakistani students, armed forces employee and government officers of Pakistan and international countries.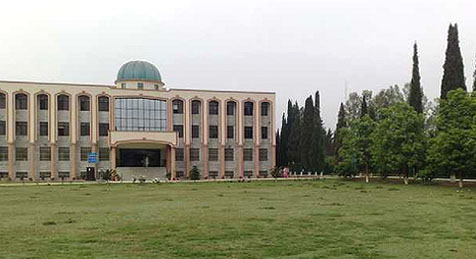 Important Admission Fall 2022 Date for MS Business Administration
Last Date of Form Submission 15 Dec by Post and 19 Dec through Hand
GAT General and Subject Test will be conducted at Concerned Campuses on 26 Dec at 03:30 AM
Beginning of Sessions 02 Feb
Get Admission Form on payment of Rs 1200/-.
Important Admission 2022 Date for BS Economics & Finance, BBA, BS English, BS Commerce, BS Urdu, BS Education, B.ED 1 Years, MA ELT, MA English, MSc Economics, MCS, M.Com, MBA 3.5 Years & 2 Years, MBA 1.5 Years
Last Date of Form Submission is 28 Nov by post and 08 Dec by Hand till 05:00 PM
Entry Test should be held from MA English, MA ELT, BS English, BSML, BSSE on 12 Dec and 13 Dec for all other Programs
Fill online Admission Form with online processing fee Rs 1000/-.
Beginning of Classes 02 Feb
Courses:
Undergraduate
Postgraduate
Functional Courses
Diploma
Certificate
Foundation in English Language
IELTS
NUML Peshawar Campus Admission

Contact Us:
The campus will definitely not need to commence a programme / course in a distinct discipline due to any concern.
For Fresh Admissions, you should visit.
Col (R) Mushtaq Hussain
Project Director
Peshawar Campus
Telephone: 92-91-9218380
Fax: 92-91-9218381
Location: – No. 2-E, Mulberry Road, University Town, Peshawar
Thanks for visiting our site which is compatible of Universities Admissions and details. We provide the best information about NUML University Peshawar Campus 2022.
Official Site: NUML Peshawar Campus
Type: Public