Due to the trending and Uprising numbers of education systems in Pakistan, Most of the students are in the very tricky situation is better than O levels in education or is there any main difference in both of the fields. O levels And Matric In Pakistan After the successful Passing of 8th class, Students get Confused in O levels or matriculation as their further Education. In this Article, the person will be able to withhold the key differences between Matriculation and Ordinary level's.
Difference between O levels and Matric in Pakistan For Fresh Secondary Education Students
A Students main Focus in his life is to get most out of his educational career so he/she wants to adopt best fields for their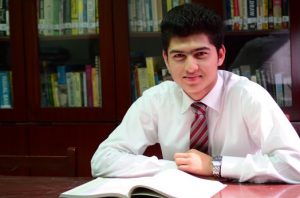 Career. Due to this thought, Students get stuck between Matriculation and O Levels. Nowadays there are many fields introduced in our country for educational purposes. Most of the Students do not have any idea what are the best courses for them. Down below are the Various Differences between Both Field commonly known as O levels and Matriculation in education:
Financial Comparison
Putting Matriculation and Ordinary Levels side by side, both have a huge difference between them financially. 10 The class is very much less cheap than that of O level. O levels are an Expensive field of Education. Most of the families in our Country have a middle class working agenda that is why they consider Matriculation instead of Ordinary Level's because of its Finance Expenses.
Language Comparison
Talking about the language Difference between O level and Matric in Pakistan is that in 10 class, the Urdu language is often used because of Pakistani Educational System. While O level is totally based on the English Language System which is a British Language. O level is Educated in British Language only.
Around the Globe Comparison
Ordinary Level's is Considered through the entire globe which means it is recognized in any part of the world, While 10 class is only recognized in Pakistan and not in any other country in the world.
Eligibility Comparison
The eligibility of Ordinary level's is on the upper hand as compared to Matriculation Educational System. In other words, O level are considered much more High Class than 10 class in Pakistan or any other state in the world.
Systems comparison
The Fifth and last main Difference between O level's and Matric in Pakistan is that Matric is a national Educational System. Talking about O level's, it is the British Educational System which is studied in abroad.
These were the main Differences between both the Educational systems, National Educational System and British Educational System. 
Also see: Best Courses After Matric
O levels And Matric In Pakistan:- What is Cambridge IGCSE?
IGCSE stands for The International General Certificate of Secondary Education. Cambridge IGCSE is a famously known English Language Curriculum which is proposed to the students for the preparation of International Examination of Higher Education. This Secondary Education is for the Qualification in International perspectives for the teenagers between 14 to 16 years. This System is applied by many Universities and Institutions in the world. It is a key for those who want to have a successful Career in the Coming years or coming future.