Introduction, Pak USAID Merit Scholarships 2022 Last Date 
Pak USAID Merit Scholarships is offered by HEC(Higher education commission) in collaboration with the USAID (United states Agency for international development)offering grants at undergraduate and graduate level for those Pakistani students who are not able to continue their studies due to their financial conditions. These grants  are awarded on both merits based as well as need-based.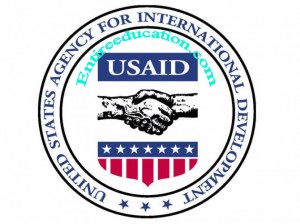 Brief history:
The phase I of this scholarship program was initiated in 2004 with 11 host institutions in Pakistan. In 1st phase, the number of scholarships awarded was 1807 out of which 757 were for Undergraduate and 1050 were for graduates. The main pride of this program is that about 94% students completed their degree in the semester during which they are expected to be a graduate.
This is the phase II of USAID scholarships program. In this phase, USAID and HEC are collaborating with 29 host institution in Pakistan and they are focusing on providing the opportunities to those candidates who, despite having merit, unable to finance their higher education. This time, the amount of scholarship is not restricted to the tuition fee only but also including the living and housing expenses.
Important Scholarship Date for Masters Degrees Programs, M.Sc/M.E/M.Phil 2022 in Sindh Agriculture University Tandojam
Date of 2018 scholarships will be updated soon..!
(New Dates up coming Soon)
Last Date of Form Submission
Get Admission Form from Student Financial Aid Office of this University
Eligibility Criteria:
For getting these grants HEC and USAID has set some criteria. The candidate must fulfill the criteria in order to get eligible for getting these scholarships. The eligibility criteria is:
The candidate must have nationality of Pakistan or AJK
The financial assistance should be given to the candidates in 29 universities in the following fields of studies

Agricultural & Veterinary Sciences
Business Administration
Social Sciences
Engineering & Tech.
Medical
Students need to compete for securing admission in the approved discipline at the participating institution as per admission policy of the institution and be enrolled in Undergraduate (4 and 5) and Graduate (2 Years and 3.5 years) programs.
Only those students are awarded the scholarships that are enrolled in the first semester of the respective courses offered by the participating institutions are eligible to apply.
The eligibility of a candidate depends on the necessity of the candidate as determined by the economical background of his or her family.
Scholarship Covers:
This time, the amount of scholarship is not limited to the tuition fee only but also covered:
Lodging
Transportation
Books
Other Academics Costs
Pak USAID Merit Scholarships How to apply:
Applying for these grants the candidate needs to fill out the application form, either merit based or need based for which he or she is eligible, and submit along with all the supporting documents to the financial aid office in the participating institute. Forms can also be downloading from HEC official website. HEC will not receive any application form regarding this scholarship.
Pak USAID Merit Scholarships Institutions:
Business Administration Universities Scholarships:
Lahore University of Management Sciences
Baluchistan University of Information and Technology
IBA Karachi
SZABIST
Quaid-i-Azam University Islamabad
Institute of Management Sciences
IBA Sukkur
Medical Sciences/Nursing, Engineering, and Technology:
Dow University of Health Sciences
University of Engineering and Technology Lahore
National University of Science and Technology
University of Health Sciences Lahore
Comsats Islamabad
BUITEMS Quetta
PIEAS Islamabad
Khyber Medical University Peshawar
UET Peshawar
Mehran University Jamshoro
Social Sciences Universities:
University of Azad Jammu Kashmir Muzaffarabad
University of Karachi
Fatima Jinnah Women University
Lahore Collage for Women University, Lahore
Quaid i Azam University Islamabad
Islamia University, Bahawalpur
SBK Women University Quetta
University of Punjab
Karakoram International University
Bahaudin Zakariya University Multan
Agriculture and Veterinary Sciences Scholarships:
University of Arid Agriculture
University of Agriculture Faisalabad
Sindh Agriculture University Tandojam
Lasbela University of Agriculture water and Marine Sciences Thal
Khyber Paktunkaw Agriculture University
Contact Us:
HEC Pakistan

2nd Floor,  HRD Building,  Higher Education Commission,  H-8,
Islamabad

Pakistan

+92-51-90808051-2, 90402514
Official Site: Higher Education Commission
Type: Public