Introduction, Pakistan Institute of Development Economics Islamabad Admissions 2022 Last Date
The Pakistan Institute of Development Economics Islamabad Admissions section was founded at Karachi in 1957 and in 1964 approved the position of an autonomous exploration corporation by the Government of Pakistan. It is committed to the theoretical and empirical investigation in Development Economics in common and on Pakistan-associated economic challenges in specific. Additionally offering a firm academics basis to economic policy-making, its investigation also offers a window through which the outside world can perspective the nature and focus of economic research in Pakistan.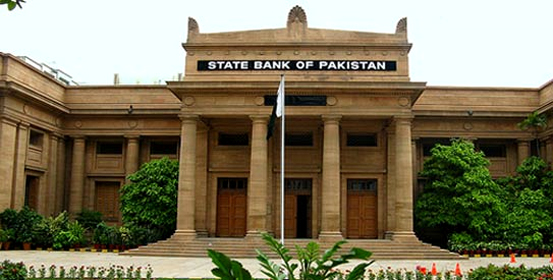 Important 2022 Admission Date PIDE Economics, Econometrics, M.Phil/MS Economics, Econometrics, Economics & Finance, Environmental Economics, Health Economics, Development Studies, Public Policy, MSc Economics, MBA Morning & Evening
Last Date of Form Submission 10th July
Entry Test for MSc/MBA held on 31st July and for Ph.D./M.Phil/MS on 2nd August
Interview for MSc/MBA held on 01st August and for Ph.D./MPhil/MS 03 August
Last Date of Fee Submission 20 August
Beginning of Classes 31 August
Get Admission Form on payment of Rs 1000/- to A/C No. 029440010862301, UBL, QAU Branch and affix original receipt along with an application.
Departments:
Department of Economics
Department of Business Studies
Department of Econometrics and Statistics
Department of Population Sciences
Department of Environmental Economics
Pakistan Institute of Development Economics Islamabad Admissions:
Eligibility Criteria
Masters Program: A minimum 2nd Division or Grade "B" in Bachelors Degree.
Programmes
Necessity of Subjects Studied at Bachelor Level
MBA
B. A/B. Sc/B. Com (3 1/2 Years)
B. Sc Hons. /B. Sc Engineering etc. (2 1/2 Years)
BBA Hons. (1 1/2 Years)
Population Sciences Sociology or Post-graduate Diploma in Demography, Population Studies, Eco , Mathematics, Statistics, Medicines, Health, Social Work, Psychology, Philosophy, Geography, Political Science, Anthropology, etc
Econometrics & Statistics Mathematics, Eco with Statistics/Math
Economics, Statistics, Mathematics
M Phil / Ph.D. Program: A minimum Second Division/Grade "B" or CGPA 3. 0 out of 4. 0 in Masters Degree/ BSC 4 years.
GRE/ GMAT result (International Students only).
Master Programmes
Prerequisite of Subjects Studied at Master Degree Level
MS/MPhil in Environmental Eco
Economics, Agricultural Eco or BS (Hons. ) with Eco  are entitled to apply. More those who have completed Masters or hold a BS (Hons. ) degree and have adequate working experience in the area of Environment and Climate modify may also apply.
M. Phil/Ph. D.
Economics, Agricultural Eco, Business Administration, Demography, Mathematics or Statistics
Eco
Master's degree in, Agricultural Eco , Business Administration, Demography, Mathematics or Statistics may also apply.
Econometrics MSc Statistics, Eco , Mathematics B. Sc 4 years Statistics, Mathematics may also apply.
Eco & Finance
Development Studies
As a multi-disciplinary branch of Social Science which contact troubles of matter to establishing countries, the Development Studies programme is planned for graduates (Masters and/or a four-year BA/BSc ) with a great 1st degree in any discipline, ideally the Social Sciences, who can illustrate a genuine interest in Development.
 Admission Test.
 Interview
Get latest updates of Admission of Pakistan Institute of Development Economics
Thanks for visiting our site which is compatible of Universities Admissions and details. We provide the best information about Pakistan Institute of Development Economics Islamabad Admissions 2022.
Official Website: Pakistan Institute of Development Economics
Founded: 1957
Type: Public