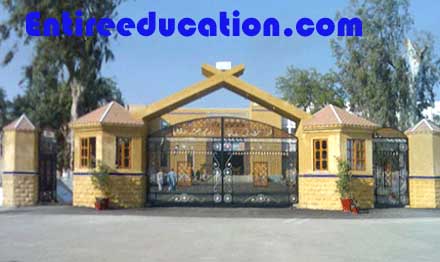 People Medical College Nawabshah Admission
(adsbygoogle = window.adsbygoogle || []).push({});
Introduction, People Medical College Nawabshah Admission 2020 Last Date
Important People Medical College Nawabshah Admission Date for DPT only for Girls on Self Finance
Admission Start from 07 Dec
Last Date of Form Submission 29 Dec
Get Admission Form on payment of Rs 1,01,00/- issue in the name of Vice Chancellor, PUMHSW, Shaheed Benzirabad

Important Admission Date for Postgraduate Courses, MPhil Training, MCPS Trainings, FSCP-II Training, Diploma Programs
Admission Start from 20 Octo
Last Date of Form Submission 27 Octo at Postgraduate Medical Center, PUMHS
Display of List of Eligible Applicants 01 Nov
Issuance of Admit Slip from the office 10 Nov
Entry Test for All Diploma Courses and For MPhil, MPH and PhD 24 Nov
MD/MS Part-I Exam for Degree Courses 25 Nov
Display of List of Successful Applicants of MS/MD Part-I Examination 1st Dec
Interview of All Diploma Course, MPhil, MPH and Ph.d 08 Dec
Display of List of All selected Applicants 15 Dec
Start of Academic Session 01 Jan
Important Admission Date for MBBS
Admission Start from 10-09-2020
Last Date of Form Submission 30-09-2020
Get Admit Card from 15th Octo to 18 Octo
Entry Test should be held on 19-10-2020 at PUMHS, LUMHS Jamshoro, CMC Larkana, GMMMC Sukkur
Get Admission Form on payment of Rs 600/- from following Bank Branches
PUMHS HBL Branhes, Nawabshah HBL
Jail Road Branch, Hyderabad
Sattelite Town Branch Mirpurkhas
Military Road Branch Sukkur
Bander Road Branch Larkana
HBL Branches of Naushahro Feroze
You pay 1,500/- in HBL when submit Documents and Fee of Entrance Test. You also pay Rs 250 for Bank Service Charges
Student from these areas having Domicile of list areas should only apply for People Medical College:
Hyderabad
Tando Mohammad Khan
Tando Allah Yar
Matiari
Badin
Mirpurkhas
Tharparkar
Shaheed Benazirabad
Sanghar
Sajawal
Thatta
Umerkot
Jamshoro
Larkana
Dadu
Shikarpur
Qambar/Shahdadkit
Kashmore
Jaccobabad
Naushahro Feroze
Sukkur
Khairpur
Gotki
People Medical College Nawabshah Admission Procedure:
In event a seat crumbles vacant during 1st 60 days of the academic year of admission, the same shall be filled in b implementing the aforesaid procedure. Any seat plummeting vacant there after shall not be filled up and shall stand forfeited
Every application for entrance shall be followed by 3 photocopies of the subsequent documents duly attested by a Government servant in Grade – 18 or above
 Matriculation certificate or comparative degree
Matriculation marks sheet or equivalence mark sheet by IBCC
Intermediate science Marks sheet or comparative mark sheet by IBCC (Pre – Medical group)
 National Identity card from NADRA / 'B' Form of candidate (as applicable)
Permanent residence certificate (Form – C) of the applicant in compliance with Law/Rules or in the absence thereof in the form determined by the Government.
 Domicile of applicant (if the applicant has accomplished age of 21 years)
Domicile of Father / guardian
Computerized National Identity Card of Father / guardian.
 Hafiz – e – Quran certificate (if applicable)
 Certificate of disability (if applicable)
 Affidavits / undertakings on Rs. 20/- stamp paper as per specimens given in Appendix I, II, concerning not acquiring got entrance in any other Medical College or Medical University in the country or manufacturing of False documents (these affidavits will be necessary at the time of Admission if offered)
 6 passport size photos keeping name (one pasted in the space offered and five affixed on the front of application form)
 In case of father is not alive death certificate of father
 Prospects applying under the category of UEAP/IEAP overseas Pakistanis should submit the resistant of her father working outside the Pakistan (from the embassy or consulate of Pakistan. NOTE: Any applicant found using Domicile / P. R. C of more than one district / province in Pakistan shall be disqualified for admission in any medical institution.
Fee Structure:
Regular Base:
Admission Charges  15,000
Tuition Charges for 26,400 Per Year
Tranpost Fee Rs 4,000/-
Hostel Fee Rs Rs 6,600/-
 Under Self Finance Seats:
Tuition Fee Per Years Rs 7,50,000/-
Local Foreign National & Overseas:
Admission Fee Rs 20,000
Tuition Fee for Rs 3,60,000 Per Year
Test Pattern:
Biology – 30 questions
Physics – 30 questions
Chemistry – 30 questions
English – 10 questions
Entry Test Result/ Merit List 2020:
Merit list will be updated soon.
The period designated to resolve the paper will be 100 mins. There will be unfavourable marking for wrong answer. Each accurate answer shall be honoured 04 (Four) marks and now there will be 01 (One) unfavourable mark for each inappropriate answer.
Thanks for visiting our site which is compatible of Universities Admissions and details. We provide the best information about People Medical College Nawabshah Admission 2020.
Official Site: People Medical College Nawabshah
(adsbygoogle = window.adsbygoogle || []).push({});
Type: Public