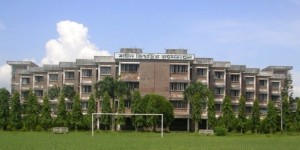 Patuakhali Science and Technology University is a govt financed public university in Patuakhali, Bangladesh. The university  has offered affiliation to the Barisal Government Veterinary College as its constituent faculty. This is the merely science and technological university in Barisal division.
PST University Admission 2022 Last Date
Fall admission date 2022 will be coming soon
Faculties
The institute started with 4 faculties. Today it has:
Faculty of Computer Science & Engineering (CSE)
Faculty of Business Administration(BAM)
Faculty of Agriculture(AG)
Faculty of Veterinary Medicine
Faculty of Fisheries
Faculty of Disaster Management
Programs
PST Undergraduate Admissions 2020
Bachelor in Agriculture Honours [B. Sc. Ag. (Hons.)]
Bachelor in Computer Science and Engineering [B. Sc.Engg. (CSE)]
Bachelor of Business Administration (BBA)
Bachelor in Fisheries Honours [B.Sc. Fisheries (Hons.)]
Doctor of Veterinary Medicine (DVM)
Bachelor in Disaster Management [B.Sc. DM. (Hons.)
Graduate Programs
Agricultural Botany
Agronomy
Agricultural Extension and Rural Development
Biochemistry
Biotechnology
Entomology
Genetics and Plant Breeding
Horticulture
Plant Pathology
Soil Science.
UGC Approved Graduate Program
Thanks for visiting our site which is compatible of Universities Admissions and details. We provide the best information about Patuakhali Science and Technology Admission 2022.
Official Website:  www.pstu.ac.bd
Founded:2002
Type: Public