Quaid-i-Azam Medical College commonly known as QAMC is a medical institution in Bahawalpur. The institute was founded in 1971 when the foundation stone of college was laid down by the governor Punjab of that time. For clinical practice the college got affiliation with Bahawalpur Victoria hospital. Degrees offered by the college are recognized from Pakistan Medical and Dental Council and University of Health Sciences Lahore. The campus building of the college is constructed by keeping in mind the natural climate control features like cross ventilation, placement of windows strategically and courtyards.
Bahawalpur Victoria hospital which is affiliated to the QAMC for clinical sciences training for the students was established in 1906. The hospital is providing health facilities to near about 12 million population of the territory. The college is playing a very vital role in health care sector by producing more than 5000 medical graduates till the date. There are also Schools of Nursing and Jubilee Female Hospital that are affiliated with this college. Jubilee female hospital is situated in the heart place of the town. The hospital is affiliated with the college since 1999. The hospital is specific for females and children only. Training for all PG courses is offered in 14 faculties.
Quaid-E-Azam Medical College Bahawalpur Admissions 2022 for MBBS, BDS
The school of nursing as established in 1952 at BV Hospital. The school is affiliated to QAMC since 2003. Annually 40 nurses are completing their course and served in health care department.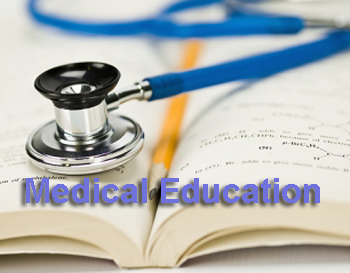 Important 2022 Admission Date for MBBS & BDS
Last Date of Form Submission 18 July to 08 August
Entry Test held on 28 August
Registration of Hifz Quran 19 Sep to 23 Sep
Hafiz Quran Test 26 Sep to 30 Sep
Last Date of Admission Form 03 Octo to 15 Octo
Special Candidates List from 17 Octo to 21 Octo
First Merit List Octo 28
Beginning of Classes in medical colleges 14 Nov
Beginning of Classes in Dental Colleges 14 Dec
Departments in College:
There are two main faculties in the college that runs many departments. The details of the departments are
Basic Sciences
Anatomy
Biochemistry
Community Medicine
Forensic Medicine
Medical Education
Pathology
Pharmacology
Physiology
Clinical Sciences
The department of clinical sciences runs the medical units and wards of the BV Hospital Bahawalpur. Following units of  BV Hospital affiliated with QAMC for clinical practice are
1. Pediatric Medicine-1                                                     2. Pediatric Medicine-2
3. Surgical Ward-1                                                                 4. Surgical Ward-2
5. Surgical Ward-3                                                                 6. Surgical Ward-4
7. Cardiology Ward                                                               8. Gynae & Obstructs Ward
9. Urology                                                                                 10 . Dialysis
11. Medical Unit-1                                                                12. Medical Unit-2
13. Medical Unit-3                                                               14. Medical Unit-4
15. Neuro Surgery Ward                                                      16. Radiology
17. Eye Ward                                                                            18.  Plastic Surgery
19. ENT                                                                                        20. Chest & T.B
21. Psychiatry                                                                          22. Orthopedics
23. I.C.U                                                                                      24. Dermatology
Degree Programs:
The Quaid-E-Azam Medical College offers various academic programs of studies at undergraduate and post graduate levels. These programs are
Undergraduate Programs
Optometry
Audiology
MLT
Post Graduate Programs
The college provides various facilities to their students like
Computer Research Centre
Library
Accommodation
CPSP BWP
Sports Complex
Auditorium
Transport
Cafeteria
Habib Bank with ATM
Post Office
Quaid-E-Azam Medical College Admission Procedure:
Admission forms can be collected from the campus of the college after paying the prescribed charges. All details regarding admission and important dates are available in prospectus.
Eligibility:
Intermediate with Physics, chemistry and Biology is necessary for admission. Students with other degrees are required to produce equivalence certificate from the authority of IBCC.
Entry Test Result/ Merit List 2022:
Merit List of MBBS 2022
Official Website: www.qamc.edu.pk
Founded: 1971
Type: Public