Introduction, Quetta Institute of Medical Sciences Admissions 2022 Last Date & Fee Structure:
Important Quetta Institute of Medical Sciences Admissions Date for 7th Batch of MBBS 2022-23
Last Date of Form Submission 15-12-2022
NTS Entry Test will be held soon.
Prospectus along with Admission Form get from College Campus on payment Rs 2500/-.
Click Here to Get Admission Form and Pay Bank Draft of Rs 4,500 in favour of Principal Quetta Institute of Medical Sciences.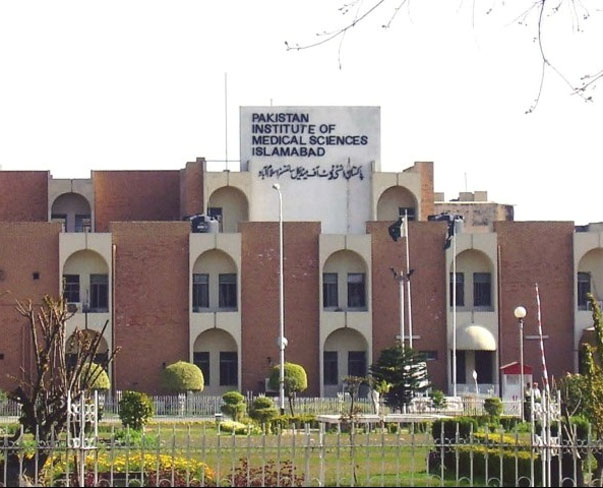 Form also available at following Branches of MCB Bank:
MCB Jinnah Road Branch Quetta
MCB Quetta Cant
MCB University Town Branch Peshawar, KPK
MCB The Mall Rawalpindi Branch
Departments:
Basic Medical Sciences:
Department of Anatomy
Department of Physiology
Department of Biochemistry
Department of Pharmacology
Department of Pathology
Department of Forensic Medicine & Toxicology
Department of Community Medicine
Clinical Sciences:
Department of Medicine
Department of Surgery
Department of Anesthesia
Department of Otolaryngology /Head and Neck Surgery
Department of Ophthalmology
Department of Gynaecology /Obstetrics
Department of Dermatology
Department of Psychiatry
Department of Paediatric
Department of Radiology
Quetta Institute of Medical Sciences Admissions:
Reservation of Seats:
Hundred seats accessible for admission in Quetta Institute of Medical Sciences session 2011 & their allocation towards each and every type is as below:
sixty percent seats on start a merit
 Eighty percent students through Baluchistan on open merit.
 Twenty percent students through rest of country on start merit
Twenty percent seats for backward areas of Baluchistan. (For now affording students)
Ten percent seats for wards of Shuhada ideally from Baluchistan.
Ten percent seats for overseas Pakistanis/International Nationals.
All students will be determined simply on merit base.
Policy of Admission:
Admission processes are aid for the reason that the purpose is to assure that students who graduate from Quetta Institute of Medical Sciences will be essential representative of society as medical vendors.
Conditions
Minimal qualification for a applicant for admission to MBBS programs is the F. Sc (pre-medical).
The candidate must acquire at minimum sixty percent unadjusted marks in F. Sc (pre-medical)/Comparable examination as per PMDC guidelines
Candidates having exceeded examination of international university/examining body must create equivalence certificate from chairman inter-board committee (IBCC) Islamabad or Baluchistan Board.
Primarily all admissions will be provisional. Any applicant whose facts, docs, authentication is observed doubtful, created or false, his/her entrance will be terminated & no fee will be refundable at all.
If a applicant hope to depart the organization before the commence of first year MBBS classes then there shall be a fifty percent refund of all deposited fees apart from for the one-time entrance fee. If the student wish to a depart the institution within just 15 days from date the of beginning the of first year MBBS lessons there shall be 25% repayment of deposited fees. No charge will be refundable now there after.
If a seat towards start merit falls empty, the following applicant on the merit of the exact kind will be chosen.
International candidate or candidates searching for admission to first year MBBS who are citizen in foreign countries & are incapable to appear admittance test in Pakistan, are essential to receive the Scholastic Aptitude Test (SAT-I & SAT-II) or Medical College Admission Test(MCAT) as appropriate.
Applicants applying for access test will possess to post:
Finished application form
Attested photocopies of:
Matric/O level Certificate (2 copies) with marks sheet.
F. Sc Certificate (2 copies) with marks sheet.
Local/Domicile Certificate (2 copies)
Comparative Certificate (if applicable)
Attested Photocopies of NIC/Form 'B' (2 copies)
Passport Size & ID Size Photos (3 each)
Bank Draft Certificate of Rs 1500 as entry test fee. (Not appropriate to those who ordered the prospectus)
If at any period it is turned out that any applicant has been accepted on the basis of false/incorrect docs or details, his/her admission will be terminated & all fees compensated will be forfeited.
Quetta Institute of Medical Sciences Admissions Procedure:
Finalized merit lists will be announced in accordance with the notified particular date in important national daily newspapers, the internet and will also be viewable on Quetta Institute of Medical Sciences notice panel.
Entry Test Format:
This test will be target type acquiring a full of 100 marks. Subjects involved are.
Biology ________________ 45 questions
Chemistry ________________ 30 questions
Physics ________________ 20 questions
English ________________ 5 questions
Fee Structure for MBBS:
Tuition Feee Rs 350,000/-
CME Fund/Education Resources Rs 100,000/-
Registration Fee Rs 15,000/-
Library / Lab Fund Rs 45,000/-
Misc. Charges Rs 40,000/-
Total Charges Rs 5,50,000/-
Fee Structure for Deserving Students of Baluchistan
Tuition Feee Rs 50,000/-
CME Fund/Education Resources Rs 25,000/-
Registration Fee Rs 5,000/-
Library / Lab Fund Rs 10,000/-
Misc. Charges Rs 10,000/-
Total Charges Rs 100,000
Thanks for visiting our site which is compatible of Universities Admissions and details. We provide the best information about Quetta Institute of Medical Sciences Admission 2022.
Official Site: Quetta Institute of Medical Sciences