The Sahiwal University recently announce its admissions for the year 2022. Students will able to apply for graduate and undergraduate programs until 20 Feb 2022. We will soon upload the complete Sahiwal university merit list 2022 and entry test results here. The University of Sahiwal is a public sector government institute located in the city Sahiwal of Pakistan. The Higher Education Commission and Pakistan Engineering Council approved Sahiwal University as a quality institute. Due to limited numbers of seats in Masters and MPhil programs the institute conducts it entry test from candidates. The institute will soon organize GAT test for applicants of Master's program. The complete entrance exam results and selected candidates list will publish here on our page.  The university conducts Undergraduate admission on open merit base. But for engineering programs the ECAT results matters. The admission and test details of the Institute is here below in the post.
Click here for complete details of GAT NTS test 2022.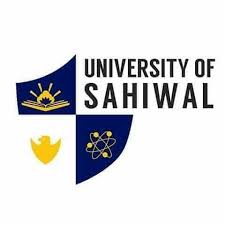 1st, 2nd and 3rd Sahiwal University Merit list and university of Sahiwal Entry test Results 2022
Student will soon get the complete 1st, 2nd and 3rd selected candidates merit list of admission 2022 here. Candidates who have applied for master's degree programs have to give a GAT entry test to become eligible for merit selection criteria. The scores of GAT test and bachelor grades will decide the future selection of Master's Candidate. Students who have already passed the GAT exam are able to apply for admission The undergraduate admissions totally base on open merit base system all you have to do is to score good marks in intermediate and matric. The institute offers admission in evening and morning sessions as well for candidates. University will publish separate merit lists of evening and morning sessions. Currently the institute has announced the admissions in following discipline:
Master of Business Administration
ADCP (Advanced Diploma in Clinical Psychology)
Masters of CS
Masters of IT
MSc in Mathematics
3-years LLB
MSc in Psychology(Applied)
MSc in Sociology
A in English
Com
MA IR(International Relations)
last date to apply: 20, Feb, 2022
Admissions to engineering programs will opens in FALL session. The administration officials opens all the programs in weekend session except MBA. GAT NTS is compulsory for all.
Before going on also check the results and merits of these Institute:
GAT NTS Entry Test Results 2022:
The candidates of Master's program will soon get the complete GAT test results right here after the official announcement. The test result will decide the merit selection of the student. Candidate have to score good in the perspective test for success.
1st, 2nd and 3rd Sahiwal University Merit list 2022:
After the official announcement we will upload the complete 1st, 2nd and 3rd final merit lists of selected candidates here soon. Students mentioned in the list will successfully get admission after clearing the admission dues before the given deadline.