[box type="info" style="rounded" border="full"]
Malaysia Offered Scholarships Undergraduate, Postgraduate, Master and Ph.D. Level for Pakistani Students
Malaysia is rising as one of the fast moving economy in Southeast Asian region. Many students are dreaming to go and study there. For helping those who are interested to study in there but cannot afford expenses, respective Government and other organizations are providing financial aid and stipends on merit base to the candidates from all over the world. There are many types of financial assistance available to study in Malaysia some of which are subject specific and some are study level specific. Grants available for scholars from Malaysia are:
Malaysia International Scholarships (MIS)
SEARCA Graduate Scholarships in Agriculture
Nippon Foundation Fellowships

Post graduate scholarships for International students

International Scholarships awards ISRA

Financial Aid for Undergraduate Pakistani Students[/box]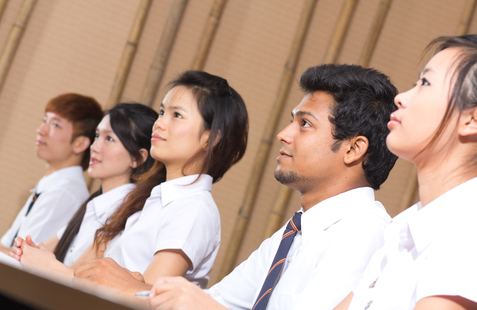 Post graduate scholarships for International students:
Malaysia offers a number of scholarships for post graduate studies in Malaysia. Economic aid will be available for all public and private sector institutions of the country. Grants can be obtained for MS/M.Phil., PhD and post-doctoral degrees. Stipend will be provided by the federal Idealshare Videogo Full Version government of the region. All global scholars who are studying in Malaysia are eligible for apply except they are less than 40 years of age. Duration of the grants is not specific by the authority and the amount will cover air fare, tuition fee, health insurance and monthly living expense of the candidate.
Financial Aid for Undergraduate Pakistani Students:
There are some undergraduate grants available for global scholars. These financial aids are subject specific and are available only for medical degrees. The available courses are
Medicine

psychology

Pharmacy

Pharmaceutical Chemistry

Biomedical Science

Medical Biotechnology

Nursing and Dietetics with Nutrition

Nutrition and Chiropractic
Host institute is International Medical University. All Pakistani and international students are eligible to apply for these stipends. Number of financial aids and amount are not mentioned by the host authority.
MIS Grants:
Malaysian International scholarships (MIS) for global students are an initiative to attract the excellent students from around the world to Key Adguard Premium Malaysia. These grants are authorized by the government of Malaysia and available for post graduate study programs. Authority will prefer the following study programs in order to grants stipend.
Science and Engineering

Agriculture and Fisheries

Economics and Islamic Finance

Information and Communication Technology

Biotechnology

Biosecurity and Food Safety

Infrastructure and Utility

Environmental Studies

Health including but not limited to, nursing, medicine, clinical pharmacy
Amount will cover air ticket charges, tuition fee, annual allowance for book, health insurance and thesis allowance.
[box type="tick" style="rounded" border="full"]
How to Apply:
To apply for any of these aids, candidate must enroll in the host institution. For admission in any host institution IELTS certification is must for international students.[/box]