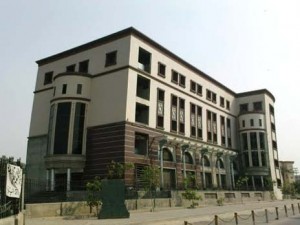 In 2003 , the Government of Punjab has established a unique, self-financing Service Institute of Medical Sciences (SIMS) for undergraduate medical students and attached to services Hospital. It is planned to construct Service Institute of Medical Sciences hostels and residences for the hospital-related staff on the premises of PGMI and the main SIMS campus within Services Hospital itself Service Institute of Medical Sciences.
Important 2021 Admission Date for MBBS & BDS
Last Date of Form Submission 18 July to 08 August
Entry Test held on 28 August
Registration of Hifz Quran 19 Sep to 23 Sep
Hafiz Quran Test 26 Sep to 30 Sep
Last Date of Admission Form 03 Octo to 15 Octo
Special Candidates List from 17 Octo to 21 Octo
First Merit List Octo 28
Beginning of Classes in medical colleges 14 Nov
Beginning of Classes in Dental Colleges 14 Dec
Departments:
 Anatomy
Anesthesia
Bio Chemistry
 Chemical Pathology
Community Medicine
Dermatology
Endocrinology and Diabetes
ENT
Forsanic Medicine
Hematology
Infectious Disease
Medicine
Neurosurgery
Obstetrics & Gynae
Ophthalmology
Orthopedics
Orthopedics Surgery
Pediatrics
Pediatrics Surgery
Pathology
Physiology
Pharmacology
Plastic Surgery
Psychiatry
Pulmology
Radiology
Surgery
Thoracic Surgery
Urology
Administrative Departments:
SIMS Finance Department
SIMS Establishment Dept.
SIMS I.T. Department
Esculapio Creative Dept.
Radiology
Department of Medicine:
 Strengthen the ordinary of medical care.
 Educating and coaching of undergraduate Medical students of SIMS for their exams and experts.
 Educating and coaching of postgraduate students.
Advancement in the field of Gastroenterology, Herpetology and Cardiology Allied Medical fields.
Faculty
Ahsan Numan
 Tariq Suleman
 Muhammad Azam
 Muhammad Aftab
Siddiq Chaudhry
Moeed Ahmad
 Bushra Fiaz
Ahsan Iqbal
 Ali Shuaib Ashraf
Naseer Umer
Kanwal
 Ahmed
 Adnan
Fakhir
 Ayesha
Asif
 Rabia Ashraf
 Rabia Butt
 Sadia
Fareeha
 Mariam
Aqsa
Faiza
Rushna
 Qasim
Department of  Pulmology:
Faculty
Dr. Nauman Tarif
Dr. Sohaib Nabi
 Dr. Khalid Mehmood
 Dr. Shafqat Ali Malik
 Dr. Iftikhar Ahmad
Dr. Abdul Razzaq
 Dr. Khurram Shehzad
 Dr. Imran Baig
Department of Radiology:
Faculty
Dr. Zahid Ahmed Khan
Dr. Tanveer Zubairi
Dr. Shamshad Hussain Sye
Dr. Naila Lala Rukh Kha
Dr. Ahmed Sher Khan
Dr. Asim M. Rana
Dr. Hafiz Bashir
Dr. Tariq Rehman
Department of Surgery:
Educating of the medical students of SIMS, in surgry and allied sub specialties.
Specialized medical guidance of the medical students in the surgical wards, out patient dept and operation concert.
Specialized medical training of the House surgeons in surgery.
 Education of the postgraduate students for higher qualification and knowledge.
 Post fellowship higher surgical training.
Human resources Advancement for future for surgery in the country.
Faculty
 Kamran Khalid Kahawaja
 Khalid Masood Alam
Muhammad. Saleem Malik
 Qamar Ashfaq
 Kamran Saeed
 Imran Ahmed
 Aqeel Ahmed
Ayaz Asla
Rehan Chaudhary
Qazi Ameen
Amir Jameel
 Khalil Ahmed
 Zubair Mustafa Khan
Zahid Nawaz
Hassan Shabeen
Belal Saadat
 Zeeshan Khalid
 Dr. Saman Butt
 Dr. Aisha Sittar
 Dr. Anam
 Dr. Irfan Naeem
Department of Thoracic Surgery:
Faculty
Department of Urology:
Faculty
Khalid Butt
Muhammad Safdar Khan
Javed Iqbal Qazi
Muhammad Farooq
Qayyum
Zahid Rafique
Hassan Askari
Arshe
Asad Ali Shah
Adil Inam
Hamyuan
Imran Bhatti
Iftikhar Ahmed
Asim Ali Bukhari
Shahjehan
Haroon
Elective and SIMS/SHL
Services Institute of Medical Sciences (SIMS) is a powerful and intensifying new medical college affixed to one of the most recognized tertiary level teaching hospitals of Lahore, Services Hospital. The institute is famous for its recognized faculty containing of some of the most suffered medical teachers of the country. A condition of the art campus is due to be finished by mid – 2008. A significant number of medical students from within the country and from in foreign countries have went to the electives programme at Services Hospital / SIMS. To facilitate the growing number of applicants a centralized electives coordination committee has been put together.
Programs:
The typical length of time of the elective programs is about 4 weeks. Students are affixed to a senior coordinator in 2 primary specialties, general surgery and internal medicine and can be rotated to a customization of their choice (if distinct from above) for 1 week through this time period. The students show up at ward rounds, out patients, A & E departments and operation theaters.
Eligibility:
Medical students in the 3rd, 4th and 5th year of their medical programs, retaining a GPA 2. 5 or above may apply to the elective Programs at SIMS/SHL. We demand that the parent institution should be a medical college known by the "WHO" (listed in the WHO directory of medical schools).
Requirements:
The subsequent documents should be posted at the period of application.
 A letter from the dean/ director of the parent institutions.
Testimonial / result card certifying the academic standard accomplished.
 Identification (copy of passport / national identity card).
Get latest updates of Admission of Service Institute of Medical Sciences
Thanks for visiting our site which is compatible of Universities Admissions and details. We provide the best information about Service Institute of Medical Sciences Admission 2021.
Official Website: Service Institute of Medical Sciences

Founded: 2003

Type: Public, Coeducational