Shifa College Of Medicine Islamabad admission section was founded 1998. This is a private institute of Pakistan. The current principal of this college is Dr. Major General (R) Prof. Muhammad Aslam. Current Dean of medical College Dr. Muhammad Amin get strong affiliation and linked with Shifa International Hospital, Bahria University, PMDC, World Health Organization, HEC, International Association of Medical Regulatory Authorities.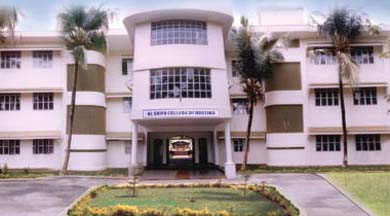 Important Admission Date for MBBS 2022
Admission Starts from 22nd August
Last Date of Form Submission (Local Applicants) 23rd Sep and 21st Octo (International Applicants)
Entry Test 11th Octo (Entry Test conducted on Octo 09 (Sunday)
Interview 24rd-29th Octo
First Merit List 31 Octo 202
Last Date of Fee Submission 1st List 1st Nov to 07 Nov
Second Merit List 08 Nov
Last Date of Fee Submission 2nd List 08 Nov to 14 Nov
Interview of International Students 29 Octo
Final Merit List of International Students 1st Nov
Orientation & White Coat Ceremony 04th Nov
Beginning of Classes 5th Dec
Shifa College Of Medicine Islamabad Admission 2022 for MBBS, BDS
International Students:
(International Nationals, Dual Nationals and those Pakistani Students who have attained the recommended qualification for admission from outside Pakistan)
Candidates applying on Foreign seats are essential to post their SAT-II scores in Biology, Chemistry, and Physics / Mathematics. Minimum scores required are 650 each in any 2 subjects and 550 in the third one.
Application Procedure:
Applicants aspiring to join the medical studies at Shifa are advised to read the eligibility for application carefully and apply early without waiting for the last date.  Admission to a medical institution is always competitive and well contested and applicants will be better advised to prepare for the admission process seriously and with commitment.
Completed applications can be sent to the Admission Office anytime during the year for evaluation but not later than the dates mentioned in the Schedule of Admission. The application fee is payable in cash at the counter or through a bank draft.
Applications without the application fee will not be entertained. The application fee covers costs of processing, entrance test, and interview.
Eligibility:
Any one of the following qualifications is necessary for an application to be eligible for consideration. All foreign qualifications must be supported by an Equivalence Certificate issued by the IBCC.
60 percent overall score in a pre-medical group of Intermediate Certification in Pakistan. However, much higher scores prove competitive.
British Advanced Level Certification with Biology, Chemistry, and Physics. The achievements should be over 60% (pre-medical) in IBCC Equivalence Certificate.
US Grade-12 or Canadian-Grade13 Diploma (minimum GPA 3.0) accompanied by an Equivalence Certificate from the IBCC of at least 60 % F.Sc pre-medical qualification   (that will require the inclusion of Biology, Chemistry, Physics and English in the final 3 years).
Higher Secondary School Certificate from other countries with Chemistry, Physics, Biology/Mathematics  accompanied by an Equivalence Certificate from IBCC of at least 60% F.SC Pre-medical qualification.
Fee Structure 2022:
Total Fee for Local Students Rs 830,000/- for 1st year
Total Fee for Foreign Students US $ 18,000/-
How to Apply for Shifa College of Medicine Scholarships:
Entry Test Result/ Merit List 2022:
Merit list will be updated soon.
Thanks for visiting our site which is compatible of Universities Admissions and details. We provide the best information about Shifa College Of Medicine Islamabad Admission 2022.
Official Site: Shifa College Of Medicine Islamabad
Founded: Private
Type: 1998