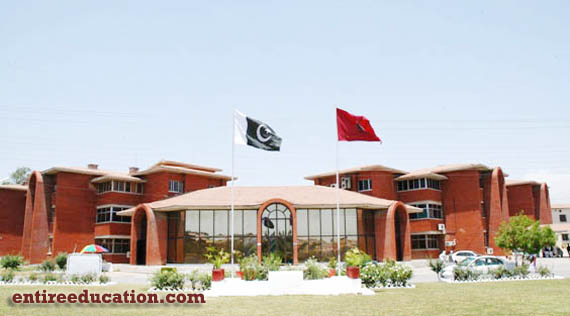 Al Shifa Eye Trust Hospital Admission 2019 for MSPH Last Date
(adsbygoogle = window.adsbygoogle || []).push({});
Al-Shifa Eye Trust Admission 2019 last date institution was established in 1985. It a non-government, generous and non-political health care association. The organization is dedicated to providing high-quality medical education in eye care services since last 25 years. It has four states of the art eye hospitals in Pakistan. These hospitals are visited by patients every day for their eye-related problems including surgeries.
These hospitals are in
Rawalpindi
Sukkur
Kohat
Muzaffarabad.
Pakistan Institute of Ophthalmology (PIO)
Pakistan Institute of Ophthalmology commonly known as PIO is the academic wing of Al-Shifa trust hospitals. The constitution of the institute is evolved around 1992. The main idea behind the composition of PIO is to have own setup for producing trained and specialized manpower for hospital. The construction of PIO was completed in 1994. The institute is formally inaugurated in the year of 1997. PIO has many affiliations which are
• Punjab Medical Faculty ( PMF) for Ophthalmic Technician course
Al Shifa Eye Trust Admission 2019 Last date for Eligibility Criteria
• College of Physician and Surgeon Pakistan (CPSP) for postgraduate FCPS Course
• Quaid-e-Azam University (QAU) Islamabad for Diploma in Ophthalmology Medicine and Surgery
(DOMS) and Master of Science in Public Health (MSPH)
• University of Health Sciences (UHS) for BSc (Hons) Optometry and Orthoptics course
Master of Science in Public Health (MSPH):
Master of Science in Public health (MSPH) is a postgraduate degree offered under the banner of Quaid-E-Azam University. It is a 2 years (24 months) degree. The curriculum of the degree is designed to provide best quality education to the students, to produce competent and skilled health researchers in Pakistan. The of the Department of Public health is to improve the method of teaching and research by advancements of the system and collaborations with national, regional and international partners.
Admission Dates:
Last Date for Apply: 08 May, 2019
Interview: 12 May, 2019
Selected list appear: 13 May, 2019
Application forms should be filled on prescribed forms available in the prospectus book. Prospectus and application forms can be downloaded from the website. A nonrefundable fee of Rs. 2000 should be submitted through Pay order or bank draft.
Eligibility Criteria:
The eligibility criterion for the admission is that the candidate must possess 16 years of education degree from HEC accredited university. Degrees may be
MBBS
BDS
B Pharmacy
BSc Nursing
Doctor of Veterinary Medicine
BSc in Optometry and Orthoptics
Final selection will be made by the selection committee. If the required documents are not provided with the application form the candidate will not be considered as eligible for admission.
Important dates:
The last date for submitting application forms for MSPH is 30th August 2017. Other dates will be provided on form submission.
(adsbygoogle = window.adsbygoogle || []).push({});
Official Website: www.alshifaeye.org