Introduction, Sindh Agriculture University Admission 2022   Last Date:
Sindh Agriculture University is positioned in Tando Jam town at 18 km from Hyderabad, on Hyderabad-Mirpurkhas road and is about 200 km from Karachi airport relevant with the super highway to Hyderabad. Sindh Agriculture University admission is currently ranked Fourth best university in Agriculture by HEC.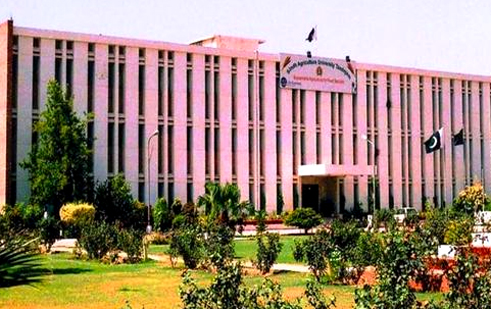 Important Scholarship Date for Masters Degrees Programs, M.Sc/M.E/M.Phil 2022-2023
Last Date of Form Submission 19 Dec
Get Admission Form from Student Financial Aid Office of this University
Important Admission Date for M.Sc(Hons), M.E, MIT, M.Phil and Ph.D
Last Date of Form Submission 31 Octo
Verification of Forms from 06 Nov to 14 Dec
Entry Test held on 17 Nov
Deposit of Admission Fee usual Fee from 01st Dec to 19 Dec and Late Fee 22 Dec to 31 Dec
Beginning of Classes 05 Jan
Sindh Agriculture University Admission, Departments:
Faculty of Agricultural Engineering:
The faculty's frequent academic and qualified education is provided by its 6 crucial departments particularly:
Department of Farm Power and Machinery
Department of Irrigation and Drainage
Department of Irrigation and Drainage was founded in 1977 under the umbrella of Faculty of Agricultural Engineering to create younger engineers and scientists in this field.
Department of Farm Structure
Department of Basic Engineering Department of Environment and Energy
Faculty of Crop Production;
Plant Breeding & Genetics
Soil Science
Agronomy
Plant Physiology & Biochemistry
Biotechnology
Horticulture
Faculty of Crop Protection:
Entomology
Plant Pathology
Plant Protection
Faculty of Agricultural Social Sciences:
Agriculture Economics
Agriculture Education Extension and Short Courses
Rural Sociology
Statistics
English
Islamic & Pakistan Studies
Faculty of Animal Husbandry and Veterinary Sciences:
Anatomy and Histology
Pharmacology
Physiology and Biochemistry
Animal Nutrition
Animal Breeding and Genetics
Animal Product Technologies
Livestock Management
Poultry Husbandry
Veterinary Medicine
Veterinary Surgery and Obstetric
Animal Reproduction
Veterinary Parasitology
Veterinary Pathology
Veterinary Microbiology
Admission:
Admission to Graduate Program:
For admission to several Graduate Degree programs, applicants with a minimum qualification of Intermediate Science (Pre-Medical, Pre-Engineering, Pre-Computer) or comparative examination with grade "C" or above (at least 50% marks) are eligible in distinct faculties based upon the prerequisite of each faculty as specified in each faculty profile.
Postgraduate Degree Programs:
Applicants having Bachelors Degree in specific disciplines / areas are entitled to receiving admission in Masters degree programs. Such as wise, admissions to M. Phil and Ph.D. Degree programs necessitate a Masters Degree in related discipline / area. On the other hand, each faculty / department has specific eligibility criteria. The details are offered in the postgraduate prospectus.
Fee Structure:
Information Technology Centre (ITC) was founded in March 2002 at SAU Tandojam under an advancement project authorized by the Government of Pakistan. The ITC provides 4-year (8 terms) degree program to honour Bachelor of Science Honors in Information Technology (BSIT Hons. ).SAU Information Technology Centre
Get latest updates of Admission of Sindh Agriculture University
Thanks for visiting our site which is compatible of Universities Admissions and details. We provide the best information about Sindh Agriculture University Admission 2022.
Official Website: Agriculture University Sindh
Founded: 1977
Type: Public