Education in Cambodia is controlled by the state through Ministry of education in a National Level and by the Department of Education in a Provincial Level. The constitution of Cambodia establishes that the state shell protects and upgrades the citizen's rights and gives them quality education in at all levels. It's a guarantee that every citizen will get equal opportunity to earn a living. The state will provide educational program according the principal of modern pathology, including modern technology and foreign languages. Whole country private and public type institutions / universities are controlled by the Government.  Education system also controls the development of sport.  Education Budget of Cambodia is $ 251 Million. Primary languages are Khmer. Total Literacy rate is 77.6 in Male literacy rate is 85.1 and in women are 70.9.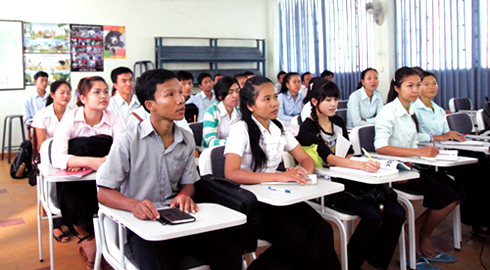 International University – Ranking #10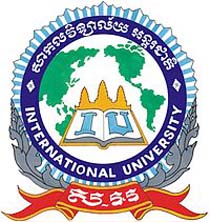 This University is a higher education institution specializing in Medical and Medical Science. Its Motto is "excellence in quality education and research". The President of institute is HE Prof UON Sabo. It has 2 urban campuses. International University education standard is recognized by the transactional Medical institutions such as Asia Europe Foundation etc.
Cambodian Mekong University – Ranking #9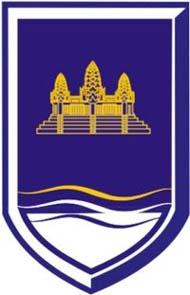 The Motto of institute is "the care of education". ICH Seng is the chancellor of institute, he is graduate of Southern Cross University and Adelaide. And vice chancellor name is Ban Thero. This institute located at Phnom Penh Cambodia. Institution is registered as private educational institution with the ministry of education, youth and support.
University of Puthisastra – Ranking #8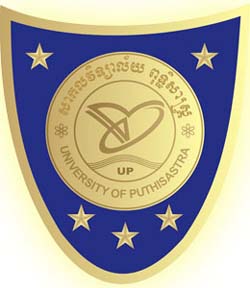 Institution fully recognized by the Royal Government  of Cambodia under a sub decree signed by Hen Sen Prime Minister of the Kingdom of Cambodia on 15, Nov 2007. Institution Moto is "Honour Self, Respect others". Chancellor name is Sok Puthyvth and Kitch Chankrisna is th vice chancellor of institution. It is located at Phnom Penh.
Paññasastra University of Cambodia – Ranking #7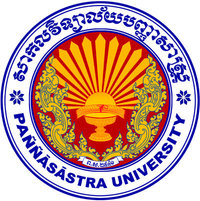 Institution located in Phnom Penh Cambodia. It provides in English based educated in all subjects and it is aggregated by the Royal Government of Cambodia Ministry of education Youth and support. Students studying different kind of courses like Architecture and Design, Art Letter and Humanities, Law, Business and Public affairs, mathematic and engineering, communication and media, Social Science and Internal Relations.
Royal University of Law and Economics – Ranking #6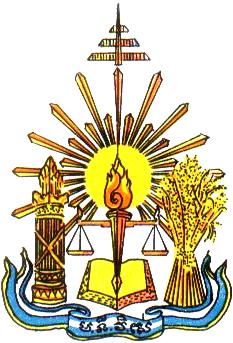 This is the one of oldest institution in Cambodia. At starts institution established as a National Institute of Law. Finally in 2003 institute finally deemed as a University. The name of Rector is Luy Channa. Total student students studying in this institute is 15,672, in which Postgraduate students are 1657 and Graduates students are 14015. Institution located at Phnom Penh.
University of Health Sciences Cambodia – Ranking #5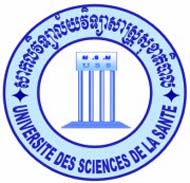 Université des Sciences de la Santé first started as a school for Medical officers. Then it finally appears as a Royal School for medicine in 1953. Institution rector name is Vonthanak Saphonn. No of student are studying here in Postgraduate and Graduate Classes. In institution Doctoral students are also studying here. It is located at Phnom Penh. It is affiliated with Ministry of Health Cambodia.
Build Bright University – Ranking #4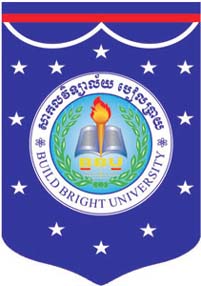 Build Bright University is the largest learning institute in Cambodia. It has nine campuses in different cities of Cambodia. Only Four Campuses are in city of Phnom Penh. One in the Siem Reap, and one Sihan oukvilli, one in Rattanakiri and one in Batambang and one in Takeo. Institution has his own football team and also has a study centres.
Royal University of Agriculture – Ranking #3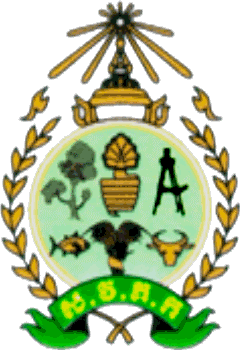 This institution is the leading Agriculture University of Cambodia. It is located in the Southwest Phnom Penh. Its academic staff is 150   and Admin Staff is 250. 10,000 students are studying here in this institute. Norodom Sihanouk is the founder of institution. It was one of the nice universities to Improve Cambodian higher education Development. It was entirely closed during the Khmer Rouge from 1975 to 1979, and then reopened again in 1980
Institute of Technology of Cambodia – Ranking #2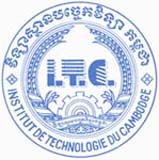 This is the only institution in Cambodia whose mission is to form superior and middle managers whom private companies needs. It is so narrow relation with the industrial directly involved in the regional text. It is benefited from a frame of action which allowed ITC to start without time waste. Institute arranges the educational programs with the socio economic reality of the country.
Royal University of Phnom Penh – Ranking #1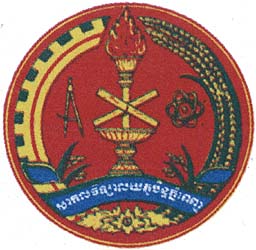 This institute is Largest and the oldest and located at Phnom Penh Cambodia. The President of this institution name is Chet Chealy. He has a Strong experience of Human Rights, Human Right, education and public Policy. It has 420 Academic Staff and 140 Admin Staff. Total No of 18,000 students are studying in this institute in Postgraduate and graduate Classes. It is affiliated with ASEAN University network.
List of Top 10 Universities in Cambodia by Ranking
Sr. No.

Universities / Institutions

Founded Year

Type

1.

Royal
University of Phnom Penh

1960

Public

2.

Institute
of Technology of Cambodia

1981

Public

3.

Royal
University of Agriculture

1964

Public

4.

Build
Bright University

2000

Private

5.

University
of Health Sciences

1946

Public

6.

Royal
University of Law and Economics

2003

Public

7.

Paññasastra University of Cambodia

2000

Private

8.

University
of Puthisastra

1999

Private

9.

Cambodian
Mekong University

2003

Private

10.

International
University

2002

Private