Introduction, UET Rachna Campus Admissions 2022 Last Date
The UET Rachna Campus Admissions section is situated in the center of engineering industries. The name of UET Rachna was written in the name of two rivers Ravi and Chenab. Lt Col Khalid Maqbool past Governor General of Punjab open the university on 15 Jan 2003. In first admission in college 105 students selected and started their classes as the first batch. The college is situated on bank of Nokhar Branch at GT Road seven kilometers away from Wazirabad. The UET Rachna college Gujranwala spread at the area of 25 acres and lush green area is all around the college. College management also purchased 48 acres area for the purpose to increase the college in near future.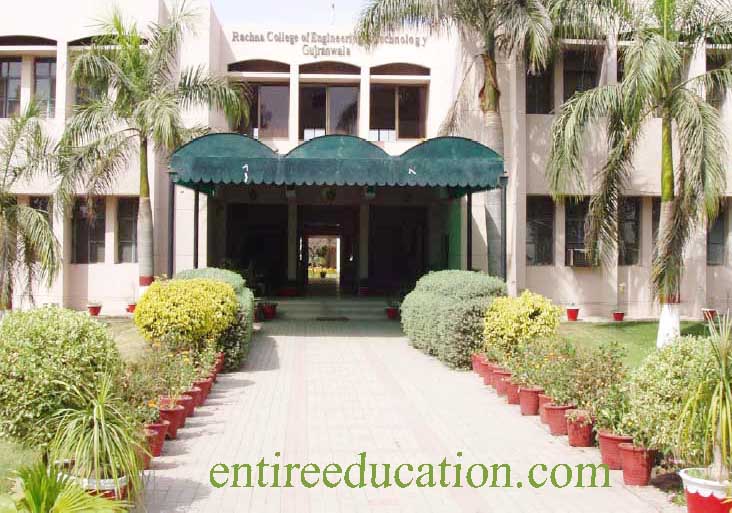 Institute has a special status between other institutes due to its study in national and international level.  A lot of study work has been published valuable consultancy services provided to the different organization.
UET Rachna Campus Admissions
Important Admission Date for BSc Engineering and BSc Technology 2022
Dates of admission 2022 will be updated soon..!
(New Dates up coming Soon)
Admission Start from 08 Sep
Last Date of Form Submission 19 Sep
Get Admission Form on Rs 850/-
Institute offering Bachelor Degree in the following program engineering catering, and what industries needs in the cities  Gujrat, Gujranwala, Sialkot and other cities of Pakistan.
Offered Courses:
B.Sc. Electrical Engineering ( Course Outline )
B.Sc. Mechanical Engineering ( Course Outline )
B.Sc. Industrial and Manufacturing Engineering ( Course Outline )
B.Sc. Computer Science ( Course Outline )
Contact Us:
                                          

UET Rachna College of Engineering &
Technology, Gujranwala

Jora Siyan  ( Ghakkhar )

Teh,Wazeerabad Distt.Gujranwala

+92-55-6770168
Thanks for visiting our site which is compatible of universities Admissions and details.
Official Site: www.rcet.info
Founded: 2003
Type: Constituent College