University of Lahore Pakpattan Campus was commonly known as UOL is a private sector non-profit educational institution. It was founded in the year of 1999. The university is chartered in the year of 2002. It is one of the major private sector institutions in Pakistan with various academic disciplines ranging from engineering, medicine to social and Arts schools. The institution is recognized by the following regulatory bodies of Pakistan.
Higher education commission
Pakistan engineering council
Pakistan medical and dental council
Pakistan bar council
Pakistan nursing council
Pharmacy council of Pakistan
University of Lahore Pakpattan Campus Admission 2022 Last Date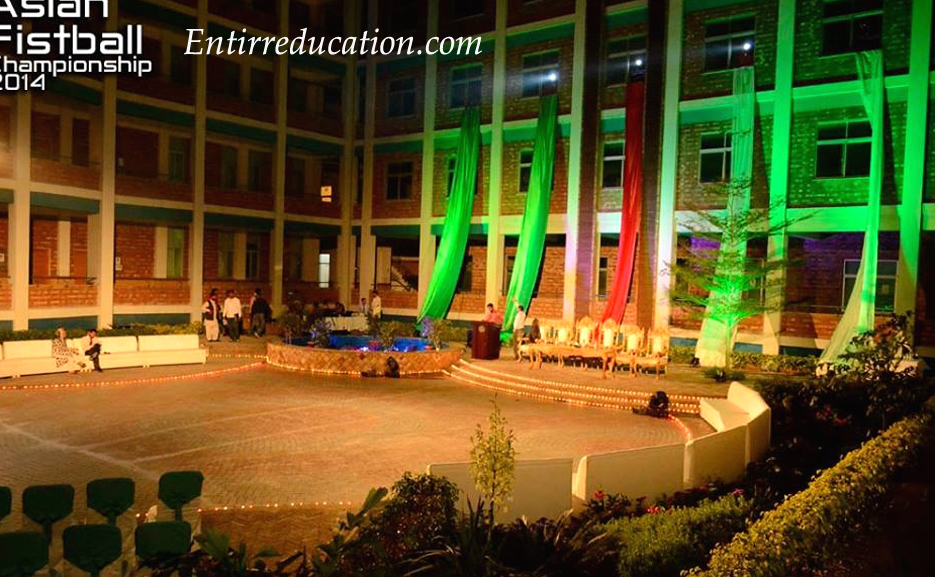 Important Fall 2022 Admission Date for Electrical Engineering, Mechanical Engineering, Civil Engineering, Computer Engineering, Department of Computer Sciences & Information Technology, Technology, Electronics & Electrical Systems, Pharmacy, Institute of Molecular Biology & Biotechnology, Health Professional Technologies, Physical Therapy, Sports Sciences, University Institute of Diet & Nutritional Sciences, Economics, Law, English Language & Literature, Arabic And Islamic Studies, Education, Research Section, Radiology Sciences & Medical Imaging Technology, Post Graduate Institute of Law, Lahore School of Aviation
Last Date of Form Submission online (New Dates up coming Soon) at Campus
Entry Test:
Faculty of Engineering, Electronics, Technology, Architecture, Creative Arts, Management Sciences, Aviation, Computer Sciences, Mathematics, Physics, Economics, Education, Islamic Studies, English, Law conduct on (New Dates up coming Soon)
Pharmacy, Institute of Molecular Biology & Biotechnology, Faculty of Allied Health Sciences conduct on (New Dates up coming Soon)
University of Lahore Pakpattan Campus:
The administration of the institution took a decision of establishing its one campus in Pakpattan. In this campus, the institution is providing state of the art facilities to their student which helps them in their studies.
Faculties and Departments:
The campus of UOL in Pakpattan is running 6 departments that are offering various degrees at BS, M.A, M.S and M.Phil. level. The departments in the campus are:
Mathematics
Computer Science and IT
Economics
English Language and Literature
Management Science
Education
Degrees Offered:
The institution is offering various degrees to the students of Pakpattan and its adjacent districts like Okara, Sahiwal, and Depalpur etc. at bachelor's, Master and M.Phil. level. The degrees offered in the university are:
Bachelor's (BS or BBA):
Business Administration
Computer Science
English Language & Communication
Mathematics
Masters(M.A or MSc):
Computer Science
Economics
Education (early child)
Education (Special)
English language teaching and linguistics
English Literature
Leadership & Management Studies
Mathematics
M.S or M.Phil:
Applied Economics
Applied Linguistics
Business Administration
Education
English Literature
Mathematics
Admission Procedure:
Application forms along with prospectus are available in the university or can also be downloaded from the institution official website. Completely filled application form with other supporting documents, mentioned in the prospectus should be submitted to the admission office of the university. The university will inform the candidate about the admission dates through mail or by a call.
Eligibility Criteria:
For all bachelor's programs candidate must possess Higher Secondary School Certificate from any B.I.S.E Pakistan with minimum 60% marks. International students or students passed their exams from international institutions are bound to provide equivalency certificate from the authority of IBCC Islamabad.
For admission in Masters Programs (M.A or MSC) the candidate must pass 14 years of education with first division in the overall academic career.
For MS or M.Phil. programs candidates must possess 16 years educational degree from HEC recognized university.
Thanks for visiting our site which is compatible of Universities Admissions and details. We provide the best information about University of Lahore Pakpattan Campus Admissions 2022.
Official Site: University of Lahore Pakpattan Campus
Founded: 2012
Type: Private