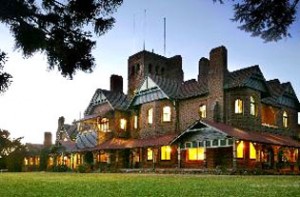 About University of New England Australia/ Ranking
The University of New England Australia (UNE) is the smart choice for students of the future. UNE combines the highest academic standards and industry-valued qualifications with flexible modes of learning.
University of New England Australia Faculties
The research and teaching staff of the University of New England Australia, is divided into two faculties, which are in turn divided into 10 multi-disciplinary schools. Each faculty is headed by an Executive Dean. The faculties and schools are as follows:
University of New England Australia Faculty of Arts and Sciences
School of Arts
School of Behavioral, Cognitive and Social Sciences
School of Humanities
School of Environmental and Rural Science
School of Science and Technology
University of New England Australia Faculty of the Professions
School of Business, Economics and Public Policy
School of Law
School of Health
School of Rural Medicine
University of New England Australia Admissions 2022
University of New England Australia Undergraduate Programs
Fall admission date 2022 will be coming soon
Applicants must have successfully completed a four-year, or three-year plus a fourth-year, APAC-accredited sequence in psychology, within the last 10 years, with an upper second-class Honours (2A) or equivalent overall mark, and be eligible for registration with the Psychologist Registration Board as a conditional/provisional psychologist. An exception to this Standard may be made for currently registered psychologists who can demonstrate current compliance with Registration Board CPD requirements seeking gain a professional postgraduate qualification.
University of New England Australia Admission for Postgraduate
Master of Teaching (Primary), Master of Teaching (Secondary) or Graduate Diploma in Education. Complete a questionnaire.
Master of Counselling or Master of Clinical Counselling. Provide a referee report and complete the Counselling questionnaire.
Master of Psychology (Clinical). Complete an Additional Information Form and provide a Curriculum Vitae. You also need to organize for two referees to complete a Confidential Referees Report
Postgraduate Diploma in Psychology (enrolling in PSYC411). Applicants must download and complete a Postgraduate Diploma in Psychology Self-Assessment form. For further information please see Psychology Fourth Year page.
Master of Applied Linguistics with Honours (For students applying for the Dissertation component only). Please complete a MAAL(Hons) thesis proposal form and submit it with your Online Application.
English Language Requirement
All applicants admitted to a UNE award or non-award unit must meet the University of New England Australia English language requirements for admission irrespective of the study location or study mode.
The University of New England Australia sets a standard minimum English Language Requirement, but for specific Courses may set a higher minimum requirement. Any courses with a minimum English Language Requirement higher than the standard minimum requirement shall be detailed in the Annex to this Rule.
When an IELTS or TOEFL score is used to demonstrate English proficiency, that score must have been attained within two years of the date of application for admission.
IT Lab
The IT Directorate provides IT support for staff and students via email, telephone, or in person at the Service Desk, located in the Learning Commons on the Ground Floor of Dixson Library.
University of New England Australia International and Postgraduate Scholarships
Dependent children of international students residing in New South Wales and holding a current student visa and enrolled in a Post Graduate Doctorate in NSW institutions (excludes King Abdullah Scholarship holders) are exempt from the 2010 Education Fee structure.
Thanks for visiting our site which is compatible of Universities Admissions and details. We provide the best information about University of New England Australia Admission 2022.
Official Site: University of New England Australia
Founded: 1954
Type: Public