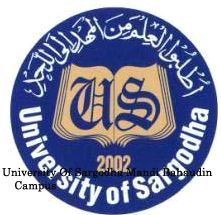 University Of Sargodha Mandi Bahauddin Campus Admission
University of Sargodha placed his new setup in Mandi Bahauddin. We offered superior campuses for superior students. Flourishing and growing knowledge's for new students. Student who perform  future the world best. But UOS Mandi Bahauddin campus makes a new vision for the people of Mandi Bahauddin. You have now easily managed our study period and make a good future. Mandin Bahauddin placed in upper Punjab.
Important 2017 Admission Date for Undergraduate Programs, Graduate Programs, M.Phil/MS Programs
Admission Start from 26 Jan
Last Date of Form Submission 02 March
Get Admission Form on payment of Rs 500/- only or pay Bank Draft of Rs 1200 in favor of "University of Sargodha MB Campus".
GAT General/Subject Test arranged by the University (50%)
Important Admission Date for DPT
Last Date of Form Submission 06 Jan
Get Prospectus on payment of Rs 500/- from admission cell,
Important Admission Date for Undergraduate, Graduatees, MPhil/MS Programs
Last Date of application Submission 26-09-2014 for Master/MPhil and 16 Octo for BS
Get Admission Form on payment of Rs 1200/- in favour of University campus.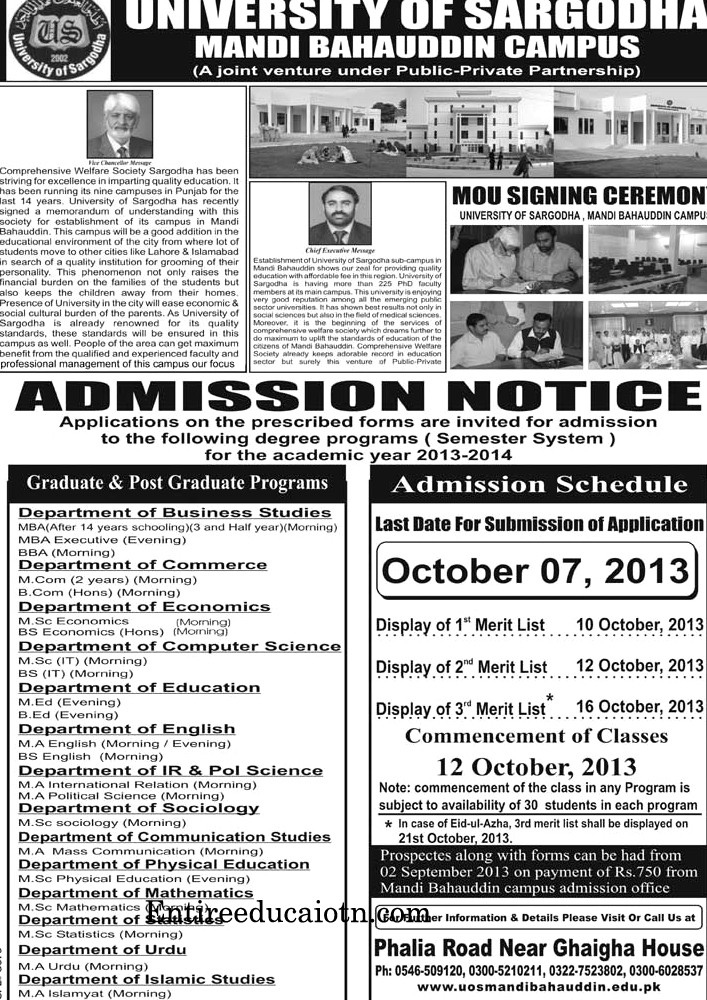 Contact Us:
Address:
Education Welfare Society
House no 02 Goondal
Town, Phalia Road near Ghaigha House.
Telephone Number:
Thanks for visiting our site which is compatible of Universities Admissions and details. We provide the best information about University Of Sargodha mb Campus.
Official Site: University Of Sargodha ManadiBahaudin
Type: Public