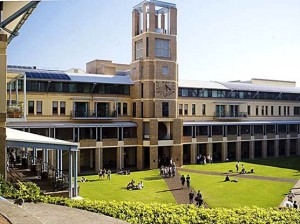 About UNSW
Welcome to the UNSW, one of Australia's leading research and teaching universities. At UNSW, we take pride in the broad range and high quality of our teaching programs. Our teaching gains strength and currency from our research activities, strong industry links and our international nature; UNSW has a strong regional and global engagement.
Important Admission Dates 2021
Fall admission date 2021 will be coming soon
Universities Admissions Centre (UAC)
Quad 2, 8 Parkview Drive
Sydney Olympic Park NSW
Telephone: (02) 9752 0200
UNSW Faculties
The UNSW has 9 faculties:
Faculty of Arts and Social Sciences
School of The Arts & Media
School of Education
School of Humanities
School of International Studies
Faculty of Australian Defence Force Academy
School of Accounting
School of Banking and Finance
School of Economics
School of Information Systems and Technology
School of Management
School of Marketing
School of Risk and Actuarial Studies
School of Taxation and Business Law
Faculty of College of Fine Arts
School of Fine Arts
School of Design, Media Arts
School of Art and Design Education,
School of Art History & Theory
School of Art Administration
Faculty of Medicine
School of Medical Sciences
School of Psychiatry
Public Health and Community Medicine
School of Women's and Children's Health
Faculty of Science
School of Business
School of Engineering and Information Technology
School of Humanities and Social Sciences
School of Physical, Environmental and Mathematical Sciences
Other Faculties
Faculty of Australian School of Business
Faculty of Built Environment
Faculty of Engineering
Faculty of Law
UNSW Admissions 2021
Fall admission date 2021 will be coming soon
UNSW Admissions for Undergraduate Students
Entry into UNSW undergraduate degrees is based on academic merit. To be considered for an undergraduate degree you will be assessed on your performance in:
Australian or New Zealand Senior Secondary studies
University or other post-secondary qualifications; see Transferring Students
Equivalent overseas qualifications, or An alternative entry qualification.
Cut-offs for entry in 2021 are listed in our degree entry marks table. Published cut-offs are not an indication of the level of difficulty of the degree, but a reflection of the demand for and availability of places in a degree.
Assumed Knowledge
Many of our degrees have assumed knowledge in certain subject areas – for example Mathematics. If you do not have the assumed knowledge required for the degree, you are not prevented from enrolling but you may not be able to keep up with the course work being presented. Our assumed knowledge table lists the base knowledge required for each degree. We offer Bridging Courses in Chemistry, Mathematics and Physics to assist you if you feel that you do not have the level of assumed knowledge required for your chosen degree. You can take these bridging courses before you start your degree to build up your required skill level and so that you can feel confident about your studies.
UNSW Admissions for Postgraduate Students
The prerequisite for study at postgraduate stage in coursework is a finished undergraduate degree in a related field of study.The undergraduate degree must be from a identified tertiary institution. Competitors for areas is confident and entrance is subject to assortment but candidates with a great 1st degree have outstanding prospects of admission.You should also seem at the Online Handbook for the program or degree that you are fascinated in. The Online Manual hyperlinks to the faculty web pages for particular faculty details on entry conditions.
UNSW Foreign candidates
Verify what qualifications you will require at the Foreign students qualifications table. Further more details is accessible through UNSW International's Postgraduate pages.
UNSW English language conditions
All candidates (whether local or foreign) who do not have an assessable qualification carried out and considered in English must offer proof that their English language flexibility meets the lowest conditions for admission to any UNSW program provided either in Australia or overseas,. You should study the full English conditions policy.
UNSW Scholarships 2021 for International Students
The UNSW Scholarships Office is accountable for the management of all undergraduate and postgraduate coursework scholarships and the level of make contact with for any concerns relating to these scholarships. How to Apply for Scholarship
Make reference to Usually Asked Questions. In summation:
Apply using the UNSW Scholarships online application system.
Post your Application(s) for Scholarship(s) by the due date.
Assure you post your supplementary elements coupled with your include page (downloadable from my application form online) by the due date.
Thanks for visiting our site which is compatible of Universities Admissions and details. We provide the best information about University of UNSW Admission 2021.
Official Site: UNSW
Founded: 1949
Type: Public