Introduction, UVAS Lahore Admission 2022 Last Date:
UVAS Lahore Admission section by at this point it has came forth as 1 of the famous centres of teaching in Veterinary Education in Asia. University began as Veterinary School in 1882 and was brought up to the reputation of Punjab Veterinary College by the end of 19th century. Its present buildings were finished in 1921.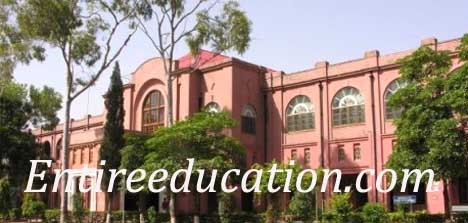 Important 2022 Fall Admission Date For MSc (Two Years) Degree Programs in Biochemistry, Biotechnology, Chemistry,  Zoology, Botany and Wildlife Management
Admission start from 08 Aug
Last Date of Form Submission Sep 13
First Merit List Sep 26
Last Date of Deposit of Dues Sep 28
Second Merit List Sep 29
Last Date of Deposit of Dues Octo 03
Third Merit List Octo 04
Last Date of Deposit of Dues Octo 07
Fourth Merit List Octo 04
Last Date of Deposit of Dues Octo 07
Fourth Merit List Octo 10
Last Date of Deposit of Dues Octo 12
Last Merit List Octo 13
Last Date of Deposit of Dues Octo 14
Commencement of Classes Octo 17
Faculties:
Faculty of Animal Production & Technology (FAP&T):
Livestock Production
Poultry Production
Food & Nutrition
Dairy Technology
Meat Technology
Leather and Fiber Technology
Faculty of Bio-Sciences (FBS):
Institutes of the Faculty
Institute of Pharmaceutical Sciences
Institute of Biochemistry and Biotechnology
Pharmacology & Toxicology
Anatomy & Histology
Physiology
Social Sciences
Library:
This is an most ancient Institution of its sort in Asia, which was founded in 1882 and in December 1915, this institution was altered at its current building. Since then the institution is recommencing its educational and specialized pursuits very efficiently in distinct capabilities and has been improved as the University in 2002. The library of this fantastic historical institution may be regarded as a collaboration of old and contemporary civilizations.
Hostels:
All male and female students on the roll of the University, who are not citizen of Lahore city, are offered with on campus residence. Seats in the hostels are offered on the groundwork of academic efficiency, length of stay in the hostel and good execute of the student. There are 6 housing halls, which have been named as Iqbal Hall, Jinnah Hall, Tipu Hall, Sir Syed Hall, Seth Sarwar Hall and a Fatima Hostel. These halls give outstanding lodging for about 300 students. There is supply of dormitories, cubical and bi-seater accommodation.
UVAS Lahore Admission, Scholarships:
UVAS Lahore provides economic support to worthy skilled students in several forms. Very few merit scholarships are honored every year. Scholarships are also made available by businesses such as Board of Intermediate & Secondary Education; Fauji Foundation; Various District Councils; Industrial concerns; Punjab Zakat Department, Punjab Bait-ul-Mal Department and Pakistan Banking Council. In the same way, scholarships are honored to students of a variety of provinces in compliance with their rules and regulations. Students are not entitled to obtain more than one scholarship at a time out of the Government Revenues. Economic support is also accessible to students that belong to economically confined families.
Contact Us:
Address: University of Veterinary and Animal Sciences – UVAS, Syed Abdul Qadir Jillani (Out Fall) Road, Lahore – Pakistan
Tel: 92-42-99211374, 99211449
Thanks for visiting our site which is compatible of Universities Admissions and details. We provide the best information about UVAS Lahore Admission 2022.
Official Site: UVAS Lahore
Type: Public